Carlson, a retired travel agent, had uffered a head injury in 2014 which lead to ongoing medical problems, likely culminating in a stroke.  While house-sitting, Carlson got the urge to travel a bit, was disoriented at the time, and ulitmately arrested for drinking and driving.
---
Carol Carlson, 64, of Edmonds, Washington, was accused of drunk-driving and jailed after she had actually suffered a stroke.  Carlson was driving to the Kingston ferry terminal in December 2017 but ended up getting turned around at the toll booth.  She was then pulled over, given field sobriety tests, and eventually arrested.
"Once it started, it kept going," Carlson said of the ordeal. "And nobody stopped it."
"It was such a horror movie," said Carlson's daughter, Lynn Moore. "The whole thing is crazy."
Carlson, a retired travel agent, had finalized a divorce a few months prior and was house-sitting for friends in Hansville.  She had suffered a head injury in 2014 which lead to ongoing medical problems, likely culminating in a stroke.  While house-sitting, Carlson got the urge to travel a bit.  Carlson arrived at the toll booth at about 10:30 a.m. PST Dec. 11, 2017, to board a ferry home and asked a worker if she had to pay cash.  The worker indicated credit cards were also accepted.
"She was very confused as to how she wanted to pay and just sat there looking at me," the worker said. "She then stated she would leave and come back when she had decided what she wanted to use."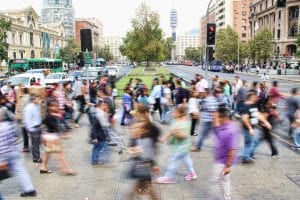 Carlson then drove over a curb and headed onto a one-way street.  A trooper stationed noted this and pulled over the vehicle.  He asked if she was okay.
"Well, I have been drinking," Carlson told the officer, according to the report.
Carlson was taken into custody, jailed, and accused of driving under the influence.  Yet, she doesn't even drink.
"I haven't had anything to drink in a long time," she said. "I don't drink."
At about 11:21 a.m. a second trooper administered a breath test that showed no sign of alcohol. Carlson's car was impounded with her jacket and phone inside.  She was taken to Harrison Medical Center in Bremerton so her blood to could be drawn.
"Carlson was unable to hold a conversation or answer questions completely," the trooper wrote.
The blood test results showed no alcohol in her system.  In her blood was an antidepressant and a medicine used to treat seizures.  By a little after 9:00 a.m. the following morning, she was "released to the street" where she wandered alone for some time.
Meanwhile, Moore had received a call from an aunt in Florida expressing concern she hadn't been able to reach Carlson.  On the night of Dec. 12, 2017, Martha Lingen and her husband returned to their home where she was house-sitting and noticed that the lights were on, the coffee was out, Carlson's toiletries still were there, and she hadn't responded to calls to her cellphone.
"She would have never left the house that way," said Lingen.
At almost 1 a.m. Dec. 13, 2017, emergency dispatchers received a call about a woman sitting for about two-and-a-half hours at a bus stop.  She was taken to a Salvation Army shelter.  Then, about an hour later, Carlson had a seizure.
Moore started retracing her mother's steps. "Then I got more concerned," Moore said.  She called 911 and had Edmonds police stop by her mother's residence.  Finally, she received a call stating her mother was at Harrison Medical Center.  An MRI was conducted, and it was determined the woman had suffered the stroke about two days before she drove to the ferry terminal.  All charges were dropped and Carlson continues to live independently.
Sources:
She was jailed for drunk driving. Instead she had had a stroke, didn't get help for days