New Employment Policies Institute study highlights Raise the Wage Act 2023's state-level job-loss numbers.
---
Arlington, Va. – Sen. Bernie Sanders (I-Vt.) and Rep. Bobby Scott (D-Va.) introduced legislation to increase the federal minimum wage to $17 per hour and eliminate the tip credit. The Employment Policies Institute is warning lawmakers and the public that the proposal would cost 337,088 Texas jobs and 1.7M jobs nationwide, according to a new EPI report.
The report, released in July, finds that a $17 regular minimum wage would result in over 1.2 million jobs lost across the country, and further eliminating the federal tip credit would slash another 447,000 jobs nationwide.
The analysis, conducted by economists Drs. William Even (Miami University) and David Macpherson (Trinity University), utilizes nonpartisan Congressional Budget Office methods to estimate future employment trends and the impact of Sanders' proposal.
This is a first-of-its-kind analysis for Sanders' new proposal for a $17 federal minimum wage that provides an in-depth look at state-level impacts and the harmful effects of tip credit elimination on employment.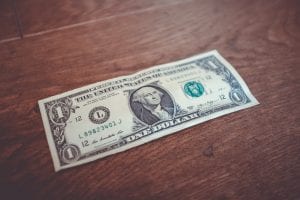 Key national findings include:
62% of losses will be jobs held by women
63% of losses will be jobs held by 16-24 year olds
60% of losses will be jobs in the hospitality industry, including restaurants and bars
States with the highest incurred losses include: Texas (up to 337,088 jobs lost), Pennsylvania (up to 130,059 jobs lost), North Carolina (up to 98,316 jobs lost), Georgia (up to 97,375 jobs lost), and Indiana (up to 76,998 jobs lost).
For a full state-by-state breakdown, see the full report here. For more information on how tip credits work and past experiments with tip credit elimination, see our tip credit primer here.
Commenting on the new legislation from Sanders and Scott, Employment Policies Institute research director Rebekah Paxton said:
"This bill mirrors Sanders' ill-conceived $15 wage proposal, which was killed by members of his own party in 2021. This radical new wage bill from Sanders and Scott would kill 1.7 million jobs, including over 337,000 jobs in Texas because it fails to account for varying regional impacts. Nobody should support this proposal that only stands to hurt Texas businesses and their employees."
About the Employment Policies Institute
Founded in 1991, the Employment Policies Institute is a non-profit research organization dedicated to studying public policy issues surrounding employment growth. In particular, EPI focuses on issues that affect entry-level employment. Learn more at EPIOnline.org.