Preparation for a case interview is about more than practicing in front of a mirror or with a coach. Here are some tips to help you achieve success.
---
Are you looking forward to doing well in your next case interview? Well, a part of it you would really have to attribute to the fact that your performance will be just as good as you will deliver it on the game day rather than just doing well in the case interview prep. With that said, here are some case interview tips you can work with.
You might be wondering what a case interview is! Well a case interview is a unique type of job interview technique used predominantly by management consulting firms (and increasingly investment banks and tech companies) to better screen candidates, by assessing their analytical skills in a pressured real-time environment. The case interview question is generally either a business problem, estimating exercise, arithmetic or logic problem designed to make you think on your toes, use reason and common sense. Consulting firms want to see that you can analyze information, structure an answer and perform basic calculations with large numbers, whilst under pressure. The pressure being that you are in a job interview at a top global firm most likely seeking a role you've worked very hard towards.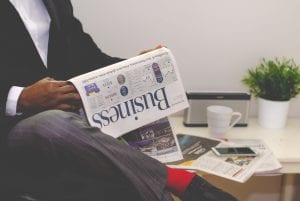 1. Know where your consulting interview is going to be held.
Always make sure you have written your consulting cover letter first. Although there is actually a template that these consultancy firms usually follow, you can't also rule out the fact the company's values will depend on where they are located. Aside from actually rehearsing to do well on your case interview prep, you should also research about the company's background.
2. Listen carefully to the interviewer.
You may have done this a couple of times when you have your case interview coaching. But keep in mind that this is way different when you're practicing. You have to keep your ears open. Before you answer, make sure that you have all the details you would need to analyze the situation properly.
3. Think before you speak.
You may be tempted to jump right in addressing the case. But whatever you do, don't allow yourself to give in to this temptation. Remember that you only have one chance to make it work! Your interviewer will appreciate it more if you actually take the time to analyze the whole situation instead of just rambling as soon as you got the chance.
4. Skip the framework.
The structure of how you solve the problems should come naturally by now. Skip whatever you have learned in school! You have the skills enough now to solve the consulting cases on your own. What you should focus on when it comes to technicalities is your consulting resume. Everything that follows next to that, you might as well skip it altogether and trust your gut.
These are just some of the tips that you can work with when it comes to your consulting interview. However, these tips will only be as effective as you want them to be. For you to succeed in doing all of these, you must be confident in your skills and keep in mind everything you have learned in your practice.