Building your own website can be fun, but also challenging. Here are some common hurdles and the ways you can overcome them.
---
So, you're looking forward to creating your first website but don't know how to build a website from scratch. Be warned that it's not an easy feat. However, we've listed some of the hurdles that you might encounter along the way and some ways you can overcome them.
1. Getting your website's domain
You may be tempted to use WordPress' standard domain. But, if you're in it for the long run and you'd want to build your credibility, it's highly recommended that you get your own .com. There are a couple of websites you can purchase your domain from. Try BlueHost, GoDaddy, or Namecheap. There are also different plans that could cater to your budget!
2. Choosing the right theme
If you've availed yourself of the basic WordPress plan, then you'll also get a very limited range of themes from the WordPress Site Editor. There are several styles you can choose from here. But, if you want to go on a little overboard and extra with your website, we encourage you to buy a different WordPress plan! Look for plans that offer you the ability to customize your website. Investing in the right plan would benefit you in the long run.
3. Adding the necessary plug-ins
When you're building a website from scratch, it's hard to gauge what kind of content you're going to put in your page. But that's alright! Don't be afraid to download plug-ins. This will really make your life a lot easier. Some of the plug-ins that you can add are Google Analytics by MonsterInsights, Yoast SEO Plugin, Jetpack, Sucuri, and Contact Form 7. These plug-ins will help you improve the readability of your website and increase the SEO rankings of your website, as well.
4. Picture sizes are too large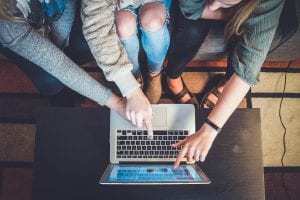 Remember that for every good piece of website content, you have to integrate visuals. But what good would the visuals be if they won't load properly? Although understandably, high-quality images would require a great amount of space. The key here, however, is to compress the image files first. You can visit file-crunching websites like tinyjpeg.com to do the job for you. If you have some extra budget, you can invest in a CMS system that would automatically resize the images for you. In here, it's important to take note that you are not only resizing the images for uploading purposes, but it will also reflect on your website's loading time.
5. No point of contact with the user
Sure, you may have a good design and content. But, how would you know who your actual viewers are aside from the insights given to you by your site? To solve this, you can add chatbots, which will maximize your interaction with your viewers. Through these chatbots, you can get additional information from your website's visitors, such as their email address and contact numbers.
These are just some of the basic hurdles you might come across with. But, you shouldn't worry about this because there are ways on how you can overcome them!