The FCC is cracking down on robocalling, making auto-dials illegal. Carriers offer software updates to address this decision.
---
The Federal Communications Commission (FCC) has voted to allow phone companies to block unwanted "robocalls" and to allow carriers to let companies block any calls not on a customer's contact list.  The FCC also voted to advance a proposal requiring voice service providers to implement a caller ID authentication framework.
Commission Chairman Ajit Pai submitted the following statement, "We've expressly authorized phone companies to block certain categories of calls that are highly likely to be illegal, such as calls purporting to originate from unassigned, unallocated, or invalid numbers.  We've taken steps to address the problem of unwanted calls to reassigned numbers by authorizing the creation of a reassigned numbers database.  We've taken strong enforcement action against illegal robocallers, imposing or proposing almost a quarter-billion dollars in forfeitures against callers for illegal, spoofed calls.  And we've demanded that industry develop and implement by the end of the year Caller ID authentication — a critical component in the fight against illegal Caller ID spoofing."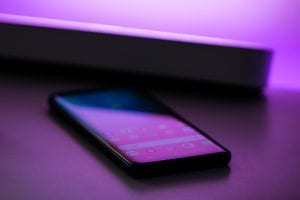 He said the illegal calls are an easy way to prey on vulnerable individuals, adding, "All too often they're also a scam, especially for our most vulnerable communities like older Americans and those with language barriers.  That's why addressing scam robocalls is my top consumer protection priority as chairman of the FCC."
The Commission stated, "the vote will not end all unwanted calls" and would like consumers to keep in mind that many robocalls are still legal (i.e., those from a user's bank, school or pharmacy).  However, the agency urged carriers to take further steps to block those that are illegal.
FCC Commissioner Geoffrey Starks, a Democrat, said, "Put simply, by allowing these calls to proliferate, we've broken phone service in this country."  Starks added that eliminating the majority of robocalls would save carriers billions of dollars "as network capacity is freed up and customer service representatives field fewer complaints."
Pai said of those responsible for cold calling who have voiced concern, "My message to them is simple: The FCC will stand with American consumers, not with those who are badgering them with unwanted robocalls."
Apple Inc. has already revised its iPhone operating software to address the guidelines and will now offer users the ability to allow only calls to ring from numbers in contacts, mail, and messages while sending all others to voicemail free of charge.
T-Mobile, Sprint Corp., AT&T Inc, and Verizon Communications Inc. have voiced support.  Verizon said the new FCC rules will help it to "provide our customers the benefits of spam alerts and blocking more broadly and conveniently."
"I hate them," said cell phone user Clarence Allen who have been getting robocalls every day. "They're just a pain in the butt.  You're like do I answer it?  Do I not?  If I don't answer it, it could be somebody important.  If you do answer it it's like 'Oh hi this is so and so from wherever' and you're like robocall and hang it up.  The fact that someone is doing something about it is very refreshing."
"I'm extremely happy that they are doing it and I hope they charge the companies that do this extreme amounts of money and continue to crack down on them," said cell phone user John Smith.
Sources:
Cracking down on robocalls: FCC to allow carriers to block calls
How to block robocalls on iPhone with the incoming Apple software update
What cell carriers plan to do to aggressively block robocalls after FCC ruling
U.S. FCC makes it easier for phone companies to block 'robocalls'