Small businesses tend to make legal mistakes that land them in hot water. These legal mistakes come back to haunt them again and again and help them earn a bad reputation.
---
Starting a new business has never been as easy as it is now, thanks to the Internet. Hundreds of new businesses open every day but only few manage to survive in the long run. Most small businesses struggle to cope with financial constraints such as limited cash flow, human resource issues such as hiring the right people, or marketing challenges such as building brand awareness, generating leads, and attracting new customers.
There is another type of challenge that most businesses tend to ignore, and that is legal challenges. As a result, small businesses tend to make legal mistakes that land them in hot water. These legal mistakes come back to haunt them again and again and help them earn a bad reputation. This hampers their business growth as no one is willing to buy from them.
In this article, you will learn about seven common legal mistakes small businesses make that cost them heavily.
Choosing a Wrong Business Structure
Every business has different needs and must choose the right business structure which can fulfill those needs. Unfortunately, most small business owners end up making the wrong choice and it hampers their business prospects for growth and expansion. It is important for businesses to understand the advantages and disadvantages of each business structure so you can make the right choice. 
For instance, if you are opting a self-proprietor model for your business, you and your business will be considering a single entity in legal terms. This means that if someone sues your business, all your personal assets might also be at stake. Understanding the legal implications of every business model is critical because it will directly impact your business.
Lack of Terms and Conditions
Have you ever visited a website of a marketing agency or a company that delivers any kind of service? If you have, then you might certainly find a terms and condition page on their website. Some might also ask their clients to sign terms and conditions agreements. Make sure you have these terms and conditions in black and white.
Incomplete Employment Agreements
The talent gap in the industry makes it tough for businesses to find and recruit the best talent. With most talented individuals siding with top companies, they are left with a less qualified and skilled pool to choose from. As a result, they end up choosing a person who is not the right fit for their organization. Soon, they realize that it is time to fire that employee.
You can easily do that if you have a clearly laid out employee policy and got the employee agreement signed by that employee. If you have not, you could face some backlash from that employee in terms of legal action. Unfortunately, most small businesses don't have a comprehensive employement agreement or policy document at their disposal, which is why they find themselves in trouble when an employee files a case against them for illegally firing them.
Not Having a Privacy Policy
Customer privacy was never a major cause of concern for businesses but after GDPR and other regulations, things have changed for the good. For instance, if your business stores customer information, you should clearly mention how you use that information in your privacy policy. Customers have a legal right which entitles them to know and you cannot deprive them of that privilege, Otherwise, you might have to face legal action. 
Ignoring Copyrights, Patents and Trademarks
Big brands and companies sell their products and services at a premium which most people cannot afford. Small businesses usually copy popular product ideas and design from big brands without realizing that they are protected by copyrights, patents and trademarks. There is nothing worse for a business than to see its creation being stolen, used and marketed by other as their own. To prevent this, it is important to safeguard your intellectual property with patents, copyrights and trademarks.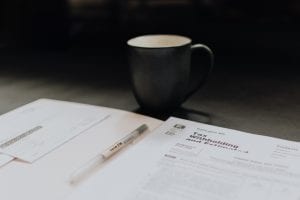 Breaking the Tax Laws
Governments implement tax laws for business to collect taxes from them and offer them incentives in return. Unfortunately, businesses try to exploit loopholes in the tax system and laws to evade taxes. Due to this, many countries have adopted zero tolerance policies for tax evasion and implement strict laws and punishment on businesses who are found guilty of this crime. Your business can be slapped with a huge penalty or fine or even prevented from doing business in that country if you are caught red handed. Hire an accountant who take care of all the sales and VAT taxes on your behalf and file your income tax returns as well.
Not Hiring an Attorney
Small businesses believe that they don't have the same level of legal responsibilities as large scale enterprises so they don't need to hire an attorney who can help them manage all these legal issues. They usually believe that all these lawsuits filed against companies only happen when your business grows and expands. Unfortunately, that is a misconception that will cost you money. That is why it is highly recommended that you hire an attorney before you launch your business or just after launching your business irrespective of the scale of your business. You don't want to be getting into legal problems without an attorney who can help you get out of trouble.
Which is the biggest legal mistake your business has ever made? Let us know in the comments section below.