Preventing Unwanted Telemarketing Calls that interrupt family meals and sometimes cause financial harm to consumers is something both individuals and the government want.
---
You're eating dinner with your family. The phone rings. "Hello?" There is a delay. "Are you in need of an extended warranty?" Click. There has been a tremendous spike in Unwanted Telemarketing Calls, especially in recent years. Lawyers in California are able to help put a stop to them.
Although it may seem like a completely unregulated industry, there are actually rules designed to prevent—or at least limit—Unwanted Telemarketing Calls.
The Federal Trade Commission passed the "Telemarketing Sales Rule" that, among other things, established the National Do Not Call Registry, with which you are likely familiar.
There are also other laws in existence of which you should be aware that include, but are not limited to, the following:
Telemarketers cannot call you before 8:00 a.m. or after 9:00 p.m.
Telemarketers must identify the group they are calling from and inform you that it is a sales or charitable solicitation.
Telemarketers must fully disclose all information about what they are offering and all material terms. 
While it may seem obvious, telemarketers cannot lie. 
You may be surprised to learn that a violation of these or other telemarketing rules is illegal and can be prosecuted. For this reason, it is a good idea to find an attorney in California with knowledge in this area if you are a victim of improper telemarketing.
There are two primary ways to bring claims against telemarketers. The first is to bring your own suit against the telemarketer itself under the Telephone Consumer Protection Act of 1991 (TCPA). But this pits you, the individual, against a large company with great resources in a situation where your recovery may be limited to a small payout.
The more reliable way is to retain an attorney to find more victims and work with the Federal Trade Commission to punish the company and require a big payout by those responsible for the unlawful telemarketing.
In 2017, a Florida company called Caribbean Cruise Line and two co-defendants (Vacation Ownership Marketing Tours and The Berkeley Group) agreed to pay between $56 and $76 million to resolve a class action lawsuit that claimed the companies worked together to make millions of illegal robocalls between August 2011 and August 2012 in violation of the TCPA. Indeed, these companies would call many times per day and, when the person finally picked up the call, would offer a "free cruise" in return for a person taking a short political survey, but the survey was found to simply be a front to advertise for this company and, even worse, the 2-day cruise to the Bahamas was not free.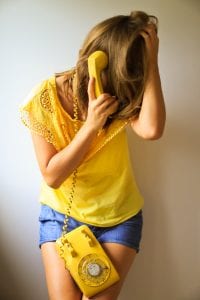 Victims of this scam were awarded $500 per call. 
Part of what made the above so effective was the fact that it was brought as a class action lawsuit, which happens when a number of people with similar claims against the same parties that arose out of a similar set of facts join in a suit. This type of lawsuit is filed on behalf of a group of persons by a few "representative" plaintiffs. A class may consist of just a couple of individuals to thousands. 
Courts often prefer class actions to hundreds of individual actions because (a) there will be one consistent result instead of the possibility of many different results, (b) it is far more efficient to handle one large case as opposed to thousands of individual claims and (c) there will be less likelihood of clogging up the Court's calendars with multiple lawsuits when there is just one going on.
Benefits to plaintiffs include items such as the ability to request discovery, make copies, retain expert witnesses, and prepare for trial only once as opposed to doing it a thousand times, something that significantly reduces costs which would otherwise be deducted from an award to a plaintiff.
Further, class action lawsuits commonly settle for reasons including (a) even though there is just one lawsuit, many individual claims will have to be analyzed and defended, something that will cost defendants millions of dollars, (b) the likelihood of large verdicts at trial is higher when a jury hears many victims of a defendant's wrongdoing as opposed to just a few and (c) a large company does not want the publicity of a trial where the complaints of many victims will be aired, something that could significantly harm its reputation and, ultimately, its bottom line.
Preventing Unwanted Telemarketing Calls that interrupt family meals and sometimes cause financial harm to consumers is something both individuals and the government want. Attorneys familiar with FTC and TCPA rules and regulations that can use these tools to institute class action lawsuits against violative companies are available. When a quality law office is retained to prosecute such a claim, the likelihood of not only deterring future telemarketing calls, but also being compensated for your inconvenience is possible.