Former casino executive is accused of approving a secret operation against salon employee.
---
A lawsuit has been filed against the former general counsel of Wynn Resorts alleging a "secret undercover operation" that occurred in order to gather information about a former salon employee.  The October case claims that Kim Sinatra "was part of a civil conspiracy targeting Jorgen Nielsen, the former artistic director of a salon at Wynn Las Vegas."  Nielsen's suit claims invasion of privacy, tortious interference with employment relationship, and civil conspiracy.
It details allegations that Nielsen provided information for a media article that accused former Wynn Resorts CEO and chairman Steve Wynn of sexual misconduct.  The misconduct was previously addressed by the resort, which took measures to fend off future incidents.  Wynn Resorts spokesperson Michael Weaver said earlier this year that the approach Wynn Reports has taken to curtail future sexual misconduct is "equally effective" has measures taken by other companies amid #MeToo.  "Our goal of not protecting sexual harassers is the same," he said, adding that the business has enlisted Great Places to Work, a firm that conducts workplace surveys and research, to evaluate its progress.  He also noted a third of the company's executives are women and said it has received "22 substantiated cases involving employees or guests, which were resolved through some form of disciplinary action or removal since it conducted sexual harassment trainings in June."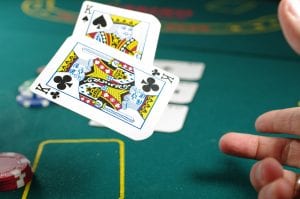 The current lawsuit claims Sinatra and two other defendants "participated in a plan to send an undercover operative" posing as a client to the new salon that employed Nielsen.  The place was the salon at Palms Casino Resort."  Wynn Resorts CEO Matthew Maddox and James Stern, director of security, are also named as defendants, claiming Stern was likely the one who initiated the conspiracy.
Wynn resigned as chairman and CEO in February 2018.  He has denied the accusations of sexual misconduct as well as engaging in any relationship that was not consensual.  The decision to step down was one he made of his own accord.  The undercover operative was sent to Nielsen's salon in March 2018, and Wynn filed a defamation suit against Nielsen in April 2018, the lawsuit states, adding, "the defendants did nothing to distance themselves from Steve Wynn's use of litigation, especially defamation lawsuits, to intimidate others from coming forward and telling the truth about his misconduct."
A Wynn spokesperson issued a statement saying, "This lawsuit is without merit, and we will vigorously defend ourselves against it.  As Matt Maddox clearly stated in his sworn testimony before the Massachusetts Gaming Commission, the company did not authorize any inappropriate surveillance activity."
Maya Raghu, of the National Women's Law Center, was seemingly accurate in contending that, as it makes internal reforms, Wynn Resorts should make sure it's not addressing sexual misconduct in isolation, but tackling other common workplace problems, such as racial discrimination.  When news of the sexual misconduct was reported, she stated, "These things are connected.  They're symptoms of a larger workplace culture problem."
What started as a supposedly isolated issue has certainly snowballed into an ever bigger workplace problem.
Sources:
Suit accuses former casino company general counsel of approving 'secret undercover operation'
Wynn Resorts Concealed Years of Sexual Misconduct Allegations