Attracting the best candidates to your company requires adopting good recruiting strategies.
---
Developing your business recruiting techniques is a great idea if you want to boost profits and increase your sales in the upcoming quarter. As entrepreneurs, we should realize that recruiting is now different than in the past. 
With such a quick international expansion of the market, employees will not choose your company unless you provide reliable reasons and aesthetic incentives. Strong candidates will receive many offers during the course of the year and, if yours does not stand out, they'll probably choose someone else's instead. 
We came up with a relatively short list of recruiting trends that you could use in your campaign. Take a close look and choose the ones that fit your company's interests the best. 
Recruitment Marketing
Recruitment marketing means applying the concepts of modern marketing to recruiting, so that you ensure a more visible yet feasible outer image for your company. The marketing team is in charge of communication, hyper-targeted messaging, automation, analytics, so on and so forth. "Their job is to reinforce these concepts and implement them within hiring strategies," writes Best Essay Writing Service. These are the most important highlights to use in recruitment marketing:
Attract! Show don't tell. Why is your company the best? Why should they be interested in you?
Assess – evaluate all of your candidates' past performance, overall skills, and characters to reach a final conclusion. 
Engage – create long-lasting relationships with your prospective candidates, even if they don't end up choosing you. Make sure you are inherently interested in getting to know them better.
The Company's Branding
The second important aspect to consider is company branding. If you don't have a strategy, you won't have sizable outcomes and enough outreach. Without outreach, you won't be able to access the best candidates on the market, but instead, you'll be left with the least qualified individuals. 
To avoid that, make sure you develop all-encompassing brand standards. Dan Christopher, Director at Top Resume Writing Services, expands on his marketing approach. "Try to dedicate a single person or a small group of people to guiding and applying those standards. Embrace storytelling and help your team develop this essential aspect. Last but not least, find various ways to encourage customers to share their experiences with your brand. This will increase outreach to several highly qualified employees."
Attract Talent from Outside
You might have to look outside of the regular range of employees to find the best candidates – and that's alright. As long as you're clear about the expectations imposed by your business and have specific goals in mind, nothing can stop you from recruiting outside of your industry. 
Here's a quick, relevant tip: instead of looking for years of experience in the field, look for creativity, innovation, and an increasing ability to learn. In the end, your company can always train a new candidate as long as he or she possesses the right qualities.
Embracing AI 
I know you must have probably heard about Artificial Intelligence too many times by now, but it's indeed an important point in achieving your recruiting targets. There are many AI tools and applications that you could make use of this year. They will help you increase speed of work, maximize efficiency, and minimize costs. Some interesting tools to use are chatbots (Mya, Olivia, you name it), Beamery, Textio, Panna, etc.
Saying Yes to Work Flexibility
With an increasingly remote workforce, you'll have to say yes to flexibility if you don't want to lose highly qualified candidates. Think about it: flexibility is not as terrible as you might think as long as rules are respected, and schedules are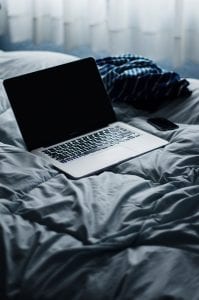 maintained. In the end, if the project is done by the expected deadline, who cares where or when your employee chose to work on it? Just a quick statistic to remember: according to a recent PGi Report, 82% of remote workers reported lower stress levels, boosted morale, and better on-job outcomes.
With technology, remote work has become a popular option today instead of the the traditional office space. Here is a 9-step recruitment process documentation from our friends over at TimeDoctor to help you hire the best talent from anywhere in the world.
Diversity Hiring
You know this already but let me remind you! Diversity is an essential pillar to leading a successful company. If there's not diversity, there are no conflicting views, and thus, there is little to no room for growth and change. Make sure you lead inclusion initiatives as often as possible and encourage minorities to apply for your positions. For example, you could start by thinking of a way to build digital marketing techniques toward connecting women with employers. 
Considering Gen Z
Gen Z = the graduating students that might have interned for your company in the past. They are hard-working, easy to follow, and (usually) very organized. They're born between the 90' and mid-2000s and are one of the best categories to go after at this point in the business world. They are digital natives and have increased knowledge of technology. Yes, they might be asking to work from home – but can you blame them? 
Looking at the Soft Skills
Critical thinking, goal-setting, and a sense of purposefulness are all important characteristics to consider when it comes to hiring a new candidate. However, they are not the only ones. Soft-skills are becoming the new trend now, and this happens for a very good reason – instead of looking at a person's background and checking their true grades, employers start looking at the personality-drive persona hiding behind those "requirements." The logic behind it: hard skills can be taught – soft skills can't. 
Being Transparent About Pay
Being open about pay may not have been something you're familiar with, but nowadays you should definitely look into the advantages. Instead of leaving this topic for the last minute and possibly causing disappointment in your prospective employee, be straightforward from the start and let them know what your company has to offer. If they reject your offer, use that time to look for other candidates that fit your business profile.
Consider these recruiting trends to become modernized and see things from another perspective. Think outside the box, be authentic, and don't let your company's name define the people you're hiring. Recruit the excellent and try to keep them – if that's impossible, at least strive for the best. Good luck!