The ACLU says the raids could compromise some refugees' due process rights.
---
With President Donald Trump's long-promised immigration round-up slated to begin Sunday, the American Civil Liberties Union (ACLU) has filed a preemptive lawsuit against the administration and its impending operation.
The lawsuit, notes The Hill, was filed by the ACLU along with four other advocacy organizations. The complaint seeks to protect migrants swept up in the arrests.
While the Trump administration claims that Immigration and Customs Enforcement is specifically targeting some 2,000 individuals who've already been served deportation orders, there's the potential for "collateral" damage. ICE officials have already admitted that family members, friends and acquaintances of "targets" might be taken into custody if they, too, are found to be in the United States illegally.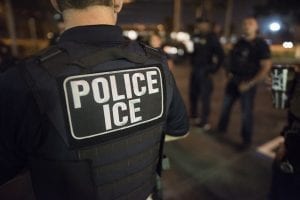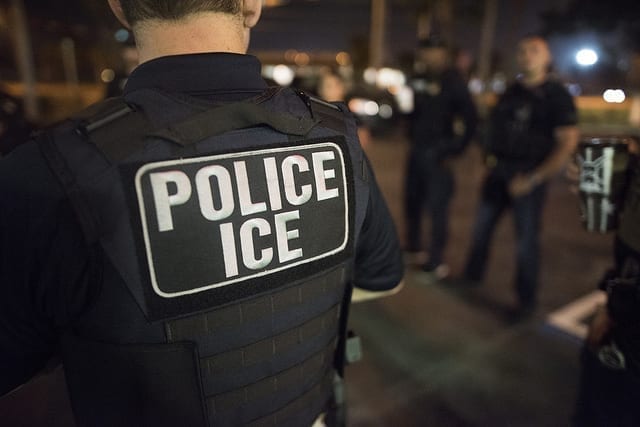 Broadly, the ACLU argues that migrants' due process rights may be violated by the round-up unless they're given a hearing before being deported.
"The Trump administration's plan to arrest and deport thousands of Central American families and children without giving them a fair day in court is both illegal and immoral," said ACLU-Southern California senior counsel Ahilan Arulanantham. "More than one hundred years ago, the Supreme Court decided that immigrants could not be deported without due process. These vulnerable refugees deserve that basic protection."
The administration, adds The Hill, 'contends that deportations can be made without hearings if the immigrants in question have missed previously scheduled court dates.'
The Washington Post reports that former Secretary of Homeland Security Kristjen Nielsen, along with former acting ICE Director Ronald Vitiello, were hesitant to approve similar plans. Both individuals, who've since resigned their posts, didn't believe immigration authorities were properly prepared to carry out large-scale raids.
Nielsen and Vitiello were also purportedly concerned that taking hundreds of families into custody—rather than criminals or lone migrants—could provoke a harsh public response.
However, current acting ICE Director Mark Morgan has told reports that the agency will target thousands of people who have outstanding deportation orders, regardless of their living situation or family circumstances.
"We will be going after individuals who have gone through due process and who have received final orders of deportation," Morgan said. "That will include families."
That approach has garnered criticism from the ACLU and others. In a public statement, attorney Brad Phillips of Munger, Tolles, & Olson, another law firm suing to stop the operation, said that ICE's upcoming action stands against American ideals.
"The Trump administration's plan to send families and children who came to this country seeking refuge from violence and abuse in their home countries, back to those places without so much as one opportunity to show a judge they are entitled under U.S. law to stay, is fundamentally at odds with what this nation stands for," Phillips said. "We hope by this lawsuit to stop the administration's unjust and inhumane plan in its tracks."
Sources
ACLU files preemptive lawsuit against Trump admin over planned immigration raids
ACLU FILES PREEMPTIVE LAWSUIT TO PROTECT REFUGEES FROM MASSIVE TRUMP ICE RAIDS
ACLU sues Trump admin ahead of planned immigration raids
THE ACLU IS SUING THE TRUMP ADMINISTRATION TO STOP IMMIGRATION RAIDS