The U.S. Women's National Team filed a class action in March, and they hope their recent World Cup victory will complement its cause.
---
The U.S. Women's National Team recently won the World Cup, but that hasn't slowed down their months-long fight for higher pay.
According to CBS Sports, the class action is supported by all 28 members of the team's current roster. Filed in early March in a Los Angeles federal court, the women are demanding pay on par with the U.S. men's national soccer team. The suit cites the Equal Pay Act and Title VII of the Civil Rights Act.
"We believe it is our duty to be the role models that we've set out to be and fight to what we know we legally deserve, and hopefully in that way it inspires women everywhere," said USWNT forward Christen Press.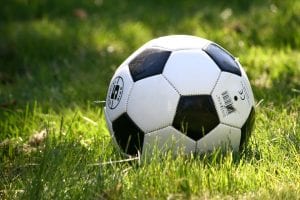 Along with pulling on extant law, the class action notes several discrepancies between how male and female soccer players are treated in the United States. The women's team, notes CBS, is paid less—but the players have many of the same duties as their male counterparts.
Moreover, the USWNT sometimes earns more money for U.S. Soccer Federation. Its matches often attract more attention, garnering higher television ratings.
Perhaps most importantly, the U.S. women's team is simply more successful—while American men last in global contests, the USWNT is top-ranked.
However, the USWNT's top players' salaries top out around $99,000 per year. But the men's stars can earn upwards of a quarter-million per year, despite having similar training regimens and being governed by the same organization.
"These athletes generate more revenue and garner higher TV ratings but get paid less simply because they are women," team spokesperson Molly Levinson told Vox.com. "It is time for the Federation to correct this disparity once and for all."
But CBS's coverage of the suit includes other allegations which go beyond pay and performance discrepancies. The lawsuit alleges that the women's team is under-funded, provided with inferior training and travel conditions. Players have also complained of injuries suffered on poor-quality turf.
Vox.com has relayed claims that aspects of a broader culture influence pay structures and funding.
"There's just a mentality out here for whatever reason that women just don't deserve to be paid the same as men in professional sports," said Rich Nichols, former executive director of the Women's National Team Players Association.
While U.S. Soccer has taken some steps to resolve inequities in pay and travel conditions, players say there's still much progress to be made. And they're using their recent World Cup victory to highlight how, despite how far they've come, there's a long way left to go.
"We—all the players, every player at this World Cup—put on the most incredible show that you could ever ask for," said team co-captain Megan Rapinoe on Sunday. "We can't do anything more, to impress more, to be better ambassadors, to take on more, to play better, to do anything. It's time to move that conversation forward to the next step."
Sources
Does the U.S. women's soccer team bring in more revenue but get paid less than the men?
USWNT equal pay lawsuit: Everything you need to know about the Women's World Cup champions' legal fight
What's next for the US women's soccer team and their fight for equal pay