The ACLU claims that the government holds immigrants to an unconstitutional standard when determining their eligibility for bond.
---
Two New England chapters of the American Civil Liberties Union (ACLU) are suing the federal government, claiming its illegally detaining immigrants by refusing to offer them bond.
The lawsuit was filed Thursday by the Massachusetts and New Hampshire branches of the ACLU. According to the Associated Press, the Trump administration is running afoul of the U.S. Constitution by imposing unusual restrictions on migrant detainees. Among other conditions, immigrants must demonstrate they're not a flight risk before they're eligible to even receive a set bond offer.
The ACLU claims that many inmates who should be free aren't, simply because they "cannot prove a negative."
"Liberty is supposed to be the norm throughout the American legal system, and detention a carefully limited exception. In immigration proceedings, however, this principle is reversed," the lawsuit states. "United States Immigration and Customs Enforcement (ICE) is jailing numerous alleged noncitizens […] simply for failing to affirmatively prove, to the satisfaction of an immigration judge, that they should be free.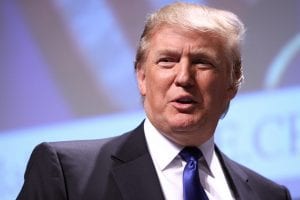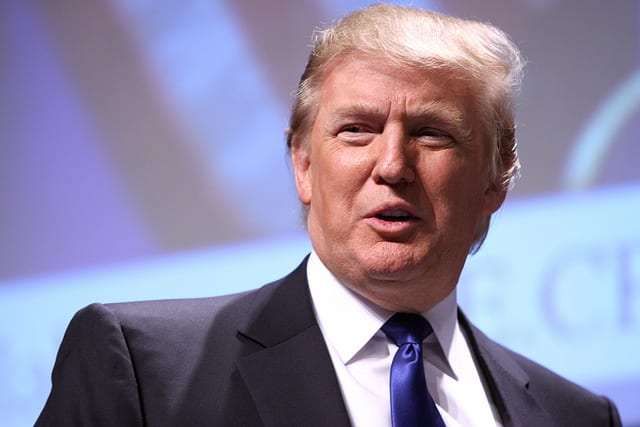 "Unless this Court intervenes, ICE will continue to imprison the Petitioners and others like them without ever being required to prove this imprisonment is necessary to protect the public safety or ensure their appearance in immigration court."
I.C.E. has been similarly criticized for denying immigrant detainees bond and parole hearings in the Deep South, where attorneys have sued the agency for intentionally isolating inmates from legal help.
The problem has become particularly bad under the Trump administration—parole approvals in New Orleans, for instance, dropped from 75% in 2016 to 1.5% last year.
In New England, the ACLU's complaint names three migrants who'll most likely remain behind bars unless the courts intervene.
Among them, says the A.P., is Florentin Avila Lucas, who worked dairy farms in New Hampshire. While I.C.E. is attempting to deport him to Guatemala, an immigration judge refused a bond request.
But Florentin Avila Lucas, like others involved in the suit, doesn't have a criminal record. Unlike other cases, the working assumption seems to be that undocumented persons are more likely to flee the law than other individuals—perhaps not a wholly unreasonable hypothesis, but one that that flies contrary to good jurisprudence.
"In order to keep someone behind bars in this country, the government must prove why they should be detained: but for immigrants, this is not the case," said ACLU-New Hampshire legal fellow SangKeob Kim.
"This lawsuit raises an alarming issue where due process is being denied to those that have the most difficulty accessing counsel and navigating the American immigration system," Kim added.
Elena Noureddine, an attorney with the Political Asylum/Immigration Representation Project, also suggested that when migrants are offered bond, the amounts are so high they can rarely afford to pay.
"Rather than a bond to ensure their presence, often the bond amounts are so high that they ensure a person remains detained," Noureddine said, adding that, in recent years, bonds have ranged from $5,000 to $7,500.
Nowadays, however, judges seem to be setting the bar far higher—Noureddine said some migrants are facing amounts as massive as $20,000.
Sources
ACLU: Lawsuit over immigrant detentions could affect detainees being held in Central Falls
ACLU Lawsuit Over Immigrant Detentions Could Directly Affect Those Held at Wyatt
ACLU sues feds over detention of immigrants
Class Action Claims I.C.E. Uses Deep South Prisons to Keep Asylum-Seekers From Winning Parole