A federal appeals court opted to reinstate the suit, citing Supreme Court precedent concerning Muslim prisoners, beards and religious liberty.
---
A Michigan court has agreed to let an inmate sue the state after prison officials refused to let the man celebrate Wiccan holidays.
According to The Detroit Free Press, the complaint was filed in a federal appeals court by 40-year old inmate Mario Sentelle Cavin.
Calvin is serving a murder sentence at Macomb Correctional Facility. He'd repeatedly petitioned authorities to let him partake in communal celebrations of Wiccan lunar holidays, called Esbats.
Esbats, notes the Free Press, happened about 12 times per year.
While Calvin's suit moved to trial in Detroit, it was quickly thrown out. The state Department of Corrections told him that he could celebrate Esbats in his cell but that he wouldn't be able to use incense or candles.
Furthermore, officials said Calvin couldn't host or partake in group celebrations.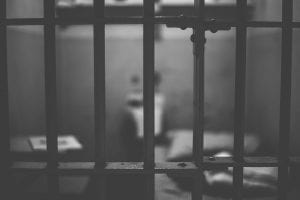 During Calvin's bench trial, corrections department attorneys claimed they already let the inmate to communally celebrate eight other major Wiccan holidays, known as Sabbats. And because many Wiccans worship alone, the state said there was no compelling reason to grant Calvin further allowances.
"All prisoner activities, including group religious services and activities, tax already limited resources," the D.O.C. wrote in one court filing. "Offering additional services for prisoners would necessitate relocating, rescheduling, curtailing, or even cancelling other group activities."
However, the 6th Circuit Court of Appeals said Calvin's suit can be reinstated. As the Detroit Free Press reports, the court believes Calvin may have a viable case under the Religious Land Use and Institutionalized Persons Act.
"The prison permits Wiccan inmates to use candles and incense only in the prison chapel, so Calvin cannot access the items he needs for rituals," the three-judge appeals panel determined. "And if his cellmates prove unfriendly, Calvin has trouble conducting religious rites."
The panel also said that it doesn't matter whether some Wiccans prefer to worship alone.
"What matters is that Calvin sincerely believes he should celebrate Esbats communally," the judges wrote. Drawing on Supreme Court precedent, the panel gave the example of Muslim inmates who might want to grow a beard. Even though not all male adherents of Islam believe beards necessary to their faith, some do—and the right to grow one in prison has been affirmed by the Supreme Court.
The complaint has since been sent back to U.S. District Judge Bernard Friedman.
Calvin, whose lawsuit has been outstanding since 2015, is serving up to 60 years in prison. He was charged with and sentenced for two counts of second-degree murder in 2000.
His case bears some similarities to a 2016 suit, filed by a Chicago inmate. There, a judge ruled against Pontiac Correctional Center's warden, who refused to let a Wiccan inmate wear a small medallion, for fear that it could be confused for a gang sign.
Sources
Court Rules Against Seizure Of Prisoner's Wiccan Medallion
Court: Wiccan prisoner can sue over group worship on lunar holidays
Prisoner was barred from group worship on some Wiccan holidays. Court says he can sue.