The government's been making lists of activists and attorneys–and then harassing them at the border.
---
The American Civil Liberties Union (ACLU) is suing the federal government on behalf of immigration activists, who say they were surveilled, flagged and harassed for working along the U.S.-Mexico border.
NBC News reports that the complaint targets three separate agencies: named as defendants are Immigration and Customs Enforcement, Customs and Border Protection and the Federal Bureau of Investigation. FBI Director Christopher Wray and Acting ICE chief Matthew Albence are also included.
According to the ACLU's lawsuit, three activists—Nora Elizabeth Phillips, Erika Da Cruz Pinheiro and Nathaniel Garrett Dennison—were flagged for "detention and interrogation" for their work along the border. The harassment was purportedly part of a "secret investigative program designed to monitor these humanitarian workers […] and impede their ability to travel."
Pinheiro said she federal officers stopped her from entering Tijuana, even though her partner and infant child were both in the city. She wasn't allowed to leave the U.S. or enter Mexico for nearly a month, kept away from her family and work.
"It was just really stressful for me, knowing I couldn't get back to them," Pinheiro said. While she's since been able to cross the border with ease, she avoids taking international flights for fear of imprisonment.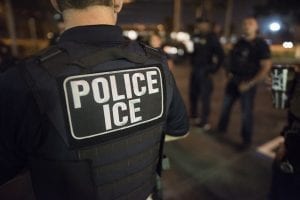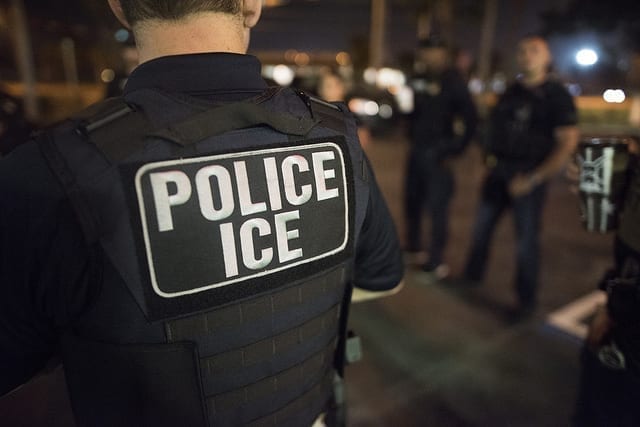 "Knowing that the U.S. and Mexican governments are surveilling me is obviously very stressful, especially living in the border region, which is extremely militarized," she said.
The other activists involved in the suit had similar experiences, which ranged from being turned away at the border to having their passports flags and, subsequently, travel and work visas denied.
Details of the program were first uncovered by NBC 7 San Diego, after it obtained a CBP list of journalists, activists and lawyers—individuals who Customs and Border Protection instructed its agents to stop and harass whenever they tried crossing between the United States and Mexico.
"The disclosure of this secret program spurred outrage from civil society organizations, prompted members of Congress to call for an inquiry into the agencies' actions, and led Customs and Border Protection's Inspector General to initiate its own investigation into surveillance," the lawsuit states.
While NBC notes that its affiliate only found names associated with activism in San Diego, the government's program reached further—further investigation showed activists and lawyers being similarly targeted in places as far off as El Paso, Texas.
Two El Paso attorneys, for instance, reported being detained for hours at the U.S.-Mexico border. They were released only after letting immigration agents search their phones and download copies of their contact lists.
The ACLU says its "plaintiffs have been singled out and targeted solely because of their protected speech and association, including their provision of legal counsel to asylum seekers, their association with others providing humanitarian aid, and the assistance they provided to clients seeking to redress or to express themselves publicly."
Pinheiro says her detention gave her a feel for what her clients suffer when applying for asylum or facing deportation.
"I'm frightened for our country and the future of our clients," she said. "It's just going to get worse."
Sources
ACLU sues U.S. border agencies over targeting of activists, lawyers at border
US surveils border activists and blocks their work, lawsuit says