The lawsuit alleges that Seattle is violating the provisions of an agreement that mandates sufficient staffing and adequate medical care at a King County jail.
---
The American Civil Liberties Union, or ACLU, has filed a lawsuit alleging that conditions in a downtown Seattle jail have deteriorated so significantly that King County officials are now violating the terms of a legal agreement designed to protect the health and well-being of its inmates.
According to The Seattle Times, the ACLU of Washington filed its lawsuit in Pierce County Superior Court on Wednesday.
In its complaint, attorneys for the organization claim that King County—which runs the downtown Seattle jail—and its executive, Dow Constantine, have violated the provisions of a longstanding agreement that mandates adequate staffing and inmate access to medical care and court hearings.
The Seattle Times observes that the lawsuit was filed shortly after one of the jail's deadliest years on record: in 2022, six people died in custody, or after being transferred from the jail to area hospitals.
Four of the deceased inmates died by suicide, a rate four to eight times higher than the pre-pandemic average for jails across the country.
"There are people who are in an incredibly vulnerable situation in the jail because they're not getting access to medical care or mental health care in a way that is deeply concerning and could result in serious consequences," said La Rond Baker, legal director of the American Civil Liberties Union of Washington.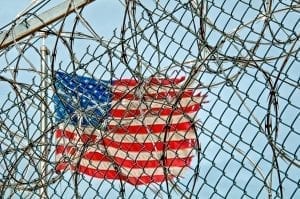 However, King County has denied wrongdoing, saying that it has already taken steps to amend its staffing shortage and improve inmates' living conditions.
King County spokesperson Chase Gallagher told the Seattle Times that the county has, for instance, added new hiring incentives and relaunched its in-person visitation and group activities programs.
Additionally, in November, the Metropolitan King County Council passed budget legislation requiring that the jail report its efforts to reduce the use of isolation and increase so-called therapeutic programming.
"It is unfortunate that the ACLU has rejected continued dialogue and partnership in favor of a lawsuit, but regardless, King County will continue to work toward solutions that preserve public safety and provide appropriate conditions of confinement for persons housed in the downtown jail," Gallagher said in a statement to the Seattle Times.
Gallagher also said that the county has limited control over who is arrested and how long they stay in area jails.
"King County does not control who is booked into the jail or how long they remain in custody," Gallagher said, suggesting that the ACLU's request to restrict felony bookings makes little sense. "The ACLU's proposed solution of restricting felony bookings is not the answer. The King County jail is the custodian of inmates who are arrested by a law enforcement agency. King County has no authority to unilaterally release or refuse to book persons arrested on felony charges.
Sources
ACLU files lawsuit against King County alleging unsafe conditions for inmates in the county jail