Actelion Will Pay $360 Million to Resolve Government Investigation
---
A unit Johnson & Johnson (J&J) is set to pay the U.S. government $360 million to resolve an investigation into its financial support of a charity in which Medicare patients were able to cover out-of-pocket drug costs, according to the U.S. Justice Department.  The settlement with Actelion Pharmaceuticals U.S. Inc, which became a subsidiary of J&J following a 2017 acquisition.  Actelion used a charity, Caring Voice Coalition (CVC), from 2014 to 2015, which paperwork refers to as a "purportedly independent" patient foundation, as a conduit to improperly pay the co-pay obligations of thousands of Medicare patients using its pulmonary artery hypertension treatments known as Tracleer, Ventavis, Veletri and Opsumit.  CVC has stopped providing aid after the government in 2017 revoked its approval.
Drug companies are prohibited from subsidizing co-payments for patients enrolled in the Medicare government healthcare program for the elderly.  But companies may donate to non-profits providing co-pay assistance as long as they are independent.
"Using data from a foundation that it knew it should not have, Actelion effectively set up a proprietary fund to cover the copays of just its own drugs," U.S. Attorney Andrew Lelling said. "Such conduct not only violates the anti-kickback statute, it also undermines the Medicare program's co-pay structure, which Congress created as a safeguard against inflated drug prices.'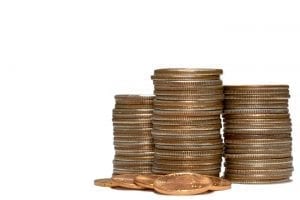 Actelion did not admit to any wrongdoing. Caroline Pavis, a company spokesperson, said the conduct pre-dated New Brunswick, New Jersey-based J&J's acquisition of Actelion and that it was committed to following the law.
A J&J representative said the company is "committed to full compliance with all laws and regulations in our work to help patients get the medicines they need."  She said, "Today's agreement resolves the government's investigation into Actelion's donations to a patient assistance foundation in 2014 and 2015.  Before the company was acquired in 2017."
There has been increasing concern that donations from drug makers to patient-assistance groups may be contributing to price inflation.  An investigation led by the U.S. Attorney's Office for the District of Massachusetts has led to allegations that several companies used these charitable foundations as a means to pay Medicare patients' co-pays.  As far as Actelion is concerned, the government said it routinely obtained data from CVC regarding the extent that patients it helped used its drugs. Actelion then used that information to budget for future charitable "donations."
Last year, one of Actelion's newest products, Uptravi, was launched against pulmonary arterial hypertension (PAH) and quickly made up a key part of Actelion's portfolio. However, Uptravi was then found to be linked to serious safety issues, after five reported patient deaths in France. The European Medicines Agency (EMA) issued a safety review.   While no specific regulatory action was considered necessary as far as pulling Uptravi from the market, the safety of Uptravi is continuing to be monitored, and emerging data from ongoing and planned studies will be carefully evaluated as they become available.
The use of a charity to defraud the government is certainly not unique to Actelion.  In May 2018, Pfizer Inc. resolved similar allegations using a different charity for approximately $23.85 million.  Jazz Pharmaceuticals Plc and Lundbeck also reached agreements earlier this year to resolve similar allegations for $57 million and $52.6 million, respectively.
Sources:
Actelion inks $360M deal to resolve DOJ kickbacks probe
J&J unit to pay $360 million to U.S. to resolve charity kickback probe