At least a dozen advertisers, including IHOP, are pulling ads from Fox's Tucker Carlson Tonight after its host said that immigrants are making America "dirtier."
"As an economic matter, [immigration] is insane. It's indefensible so nobody even tries to defend it. Instead, our leaders demand that we shut up and accept this," Carlson said. "'We have a moral obligation to admit the world's poor,' they tell us, even if it makes our country poorer and dirtier and more divided. 'Immigration is a form of atonement; previous leaders of our country committed sins, we must pay for these sins by welcoming an endless chain of migrant caravans.' That's the argument they make."
The comment controversy, notes Axios.com, isn't the first to befall Fox. Anchor Laura Ingraham took flak for mocking Parkland shooting survivor David Hogg earlier in the year.
In both instances, Fox stood by its talking heads even as advertisers began questioning their expenditures.
"At our core, we stand for welcoming folks from all backgrounds and beliefs into our restaurants and continually evaluate ad placements to ensure they align with our values," an IHOP spokesperson told POLITICO. "In this case, we will no longer be advertising on this show."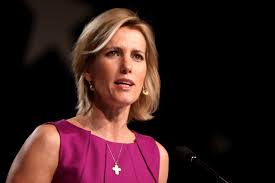 Carlson, writes POLITICO, implied that lawmakers are tricking Americans by telling them that they have a "moral obligation to admit the world's poor…even if it makes our own country poorer and dirtier and more divided."
Soon after Carlson's comments went on-air, companies began pulling their placements. Pacific Life was the first to abandon ship, followed by Boxflex, Indeed, Ancestry.com and IHOP.
Several advertisers, including Mitsubishi and John Deere, said they'd continue showcasing their products with Tucker Carlson Tonight.
Fox isn't likely to be affected either way—a company spokesperson said that any yanked ads would be replaced elsewhere within the network, keeping revenue stable.
"We cannot and will not allow voices like Tucker Carlson to be censored by agenda-driven intimidation efforts," Fox wrote in a statement, reprinted in part by POLITICO. "While we do not advocate boycotts, these same groups never target other broadcasters and operate under a grossly hypocritical double standard given their intolerance to all opposing points of view."
Carlson seemed to echo Fox's ironic take on the situation, spinning the backlash as part of a broad liberal conspiracy.
"We're not intimidated," Carlson said. "We plan to try to say what's true until the last day."
Nevertheless, Carlson attempted to clarify his crass remarks. He said he was referring only to the garbage left behind by migrants attempting illegal border crossings, as well as the poor conditions endured by asylum-seekers in Tijuana.
Critics, according to POLITICO, were quick to deride the comment as one with a decidedly more racial overtone.
Sources
At least 19 advertisers drop Tucker Carlson over immigration remarks
IHOP pulls ads from Tucker Carlson's show after immigration comments spark backlash
Tucker Carlson Has Been Whipping Up Anger And Fears Over Immigration For A While