Adoption is a big step and requires a lot of preparation. You don't have to go it alone, though.
---
There are many children in the United States that are in need of a loving home. They range greatly in age and are all totally unique. This is why it is beneficial to do your research before deciding to bring a child into your home. With the help of an adoption agency, the process is often easier for adoptive parents. However, it is pertinent to understand the different options available when choosing an agency. 
Choose the best help
Even though it is not necessary to utilize the assistance of an agency, it is best to check into your options in regards to whether they can assist you through your adoption journey. You must ask yourself if you desire to work with a private, local, or national agency. Each agency has different costs involved, and not every agency offers financial protection for adopting parents. However, they are all knowledgeable in regards to laws pertaining to adoption. 
If you opt to adopt without the use of an agency you can find a lawyer that is educated in the field of adoption. Although, it is still necessary to do your due diligence in regards to what is necessary to start the process of expanding your family. This article will help prepare you for what to expect; as well as offer a few tips to minimize the stress and worry you will endure while waiting to bring home your newest family member. 
Financially prepare
First and foremost, you must make sure you are financially ready to start preparing for adoption. The cost to adopt a child domestically can cost anywhere from $10,000 to $50,000, and sometimes more. The process will also be quite lengthy ranging from 1-2 years. There is never a guarantee that you will be able to get assistance after you have brought home your child. This is why it is very important to make sure this is a choice you can handle financially.
Prepare to give emotionally
It is essential to understand that just because a child has been placed for adoption does not mean their biological parents are unfit. Each parent has a different reason for choosing to place their child for adoption. However, it is important to understand the emotional stress, love, and courage it takes for a parent to choose to place their child in the home of a stranger. As your adoptive child grows, ensure them they have been and will always be loved. It is better to help them understand their birth parents had their best interest at heart when making such a hard decision.
When you choose to adopt a child you are guaranteeing them you will be there for them no matter what. It is the responsibility of the adoptive parent to practice patience, love, and understanding in regards to your child. Do not carry the attitude that you have saved them from a would have been terrible life; but rather provide them with the comfort of a loving family.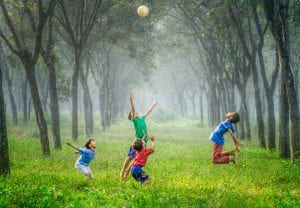 Remember when you choose to adopt it will take time, money, and patience. It is very important to understand your own personal limitations and understand how you will affect your new child's life. Most importantly, do not ever make them feel as if they are a burden or a mistake you should have never made. 
The process will be stressful and you should be prepared for setbacks along your adoption journey. Just remember an agency can help to reduce many of the stresses and offer understanding throughout the process. No matter if you choose to work with an agency or a lawyer, make sure you are working with a reputable company. Most importantly prepare yourself to bring home a family member and remember to always raise them in love, patience, and kindness.