Landmark legislation is a significant step forward in protecting the safety of America's food supply and agriculture workers.
---
WASHINGTON – The American Federation of Government Employees, the nation's largest union representing federal and D.C. workers, commends Senator Cory Booker of New Jersey and Representative Jim McGovern of Massachusetts' 2nd District for their introduction of the Industrial Agriculture Accountability Act. This legislation is a long overdue investment into the safety of America's agriculture production workers and a much-needed overhaul of our food safety enforcement.
For too long, underinvestment in both the Food Safety and Inspection Service (FSIS) and the Occupational Safety and Health Administration (OSHA) has put the safety of our food supply and agricultural workers at risk. The increased funding for both services in the bill will improve the resources, training, and staffing of these vital agencies.
Food processing companies too often put profits above the safety of both consumers and workers, the Industrial Agriculture Accountability Act will reform practices in the food processing industry that put the well-being and health of working Americans at risk.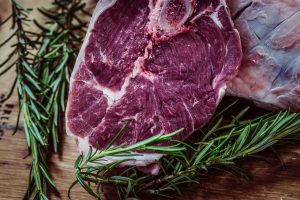 "It goes without saying that Americans should feel confident in the safety of the food they eat and serve to their families. The fact that standards for both consumers and the workers who process their food have fallen this low is staggering." Said AFGE President Everett Kelley.
"Underfunding of FSIS and OSHA and lax standards have allowed these companies to ignore common sense guardrails ensuring the quality of the food that Americans put on the table.
"This legislation would help fix that problem by ending the practice of self inspection systems and increasing the amount of FSIS employees to ensure that inspections are done in the service of the American people, not corporate profits. This bill also includes the end of high-speed slaughter lines and allows the testing of animals for dangerous drugs, critical steps in encouraging food security.
"The Industrial Agriculture Accountability Act is necessary legislation that provides funding and support for the hardworking people that keep our food safe to eat. I join the over 750,000 members of AFGE in thanking Senator Booker and Representative McGovern for introducing this bill and encouraging our legislators to pass the Industrial Agriculture Accountability Act."
The American Federation of Government Employees (AFGE) is the largest federal employee union, representing 750,000 workers in the federal government and the government of the District of Columbia.
For the latest AFGE news and information, visit the AFGE Media Center.