Dr. Gavin Awerbuch is set to start serving time in prison this April for drug charges and health care fraud.
---
60-year-old West Bloomfield, Michigan, physician Gavin Awerbuch pleaded guilty to drug charges and health care fraud back in 2016.  He was specifically accused of illegally distributing the powerful fentanyl spray, Subsys, and testified to the "easy money'' Insys Therapeutics offered him, which persuaded him to write unnecessary opioid prescriptions. Now, finally, three years later he may actually start serving some time behind bars.
During his trial, Awerbuch told jurors he made over $130,000 in just eighteen months by showing up to "educational sessions."  Insys officials would set up speaking engagements "but often couldn't get any doctors to attend.  In those cases, he would have his neighbors and friends show up, while on other occasions, it was just him and a sales rep at the dinner table," according to court documents.  This made Insys look good, while, "It was just easy money for me," Awerbuch testified. "I got paid $1,600 to show up, have a nice meal and go home."
The doctor operated a pain management clinic in Saginaw and was sentenced about a year ago to nearly three years in federal prison.  He was ordered to pay $3.1 million in restitution for billing Medicare and private health insurers for diagnostic procedures that were never performed on his patients.  He was supposed to be serving his sentence at Morgantown Kennedy Center, a minimum-security federal prison in West Virginia, beginning in April 2018.  However, U.S. District Judge Arthur Tarnow, nominated to his position by former U.S. president Bill Clinton, granted Awerbuch two extensions on serving time, because of the doctor's involvement in a civil lawsuit.  The start date was moved to March 19, 2019.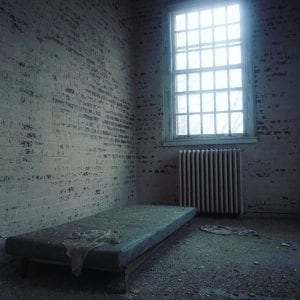 Then, in February of this year, Tarnow granted Awerbuch another extension so he could "care for his "partner following spinal surgery," records show.  However, barring "further extensions, Awerbuch will finally surrender to authorities on April 30 to begin his sentence," according to court documents.  Four civil cases against Awerbuch are also pending in Bay County Circuit Court where his pain clinic was located.  One is scheduled for jury trial in late 2019.
The physician was dishing out medical marijuana cards at Over the Moon Clinic in Walled Lake just this year.  According to staff, he chose to leave his position to spend more time with his family.  But, while serving the community, the doctor was well-liked and staff enjoyed working with him.
Attorney Brian McKeen of McKeen and Associates represented one of Awerbuch's victims, Stephanie Lopez, who tragically lost her life due to an overdose.  The attorney recently issued the following statement, "Dr. Gavin Awerbuch used his position as a trusted physician to perpetuate a scheme designed to defraud the government of millions of dollars.  Dr. Awerbuch unnecessarily prescribed a massive amount of Subsys, a painkiller designed for cancer patients.  The potent painkiller was liquid Fentanyl.  The drug is highly addictive and puts patients at high risk for dependence and overdose.  The painkiller should be prescribed to cancer patients in immense pain.  Dr. Awerbuch routinely prescribed the painkiller to patients without the need for Subsys.  His wrongful prescription habits made him the top Subsys dispenser in the country."
Of his client Lopez, McKeen said, "Ms. Stephanie Lopez was a victim of Dr. Awerbuch's scheme.  He needlessly prescribed Subsys and a host of other drugs to Ms. Lopez.  He did not consider the ramification of the lethal cocktail of drugs.  Ms. Lopez passed away from an overdose of Fentanyl that had been prescribed by Dr. Awerbuch.  McKeen and Associates is dedicated to bringing Dr. Awerbuch to justice and ensuring what happened to Ms. Lopez never happens again.  Her case is pending."
McKeen added, "Dr. Awerbuch is finally receiving the prison sentence he justly deserves.  Unfortunately, the time Awerbuch serves in prison will not bring Ms. Lopez back to her family.  This case represents a preventable tragedy.  Sadly, Awerbuch is not the only physician out there irresponsibly dispensing dangerous doses of narcotics to patients who don't need them."
University of Michigan researchers and the Veterans Affairs Center for Clinical Management Research recently published a study that suggests "fueled by the opioid crisis, southeast Michigan urban areas like Wayne, Macomb and St. Clair counties led the state in overdose deaths from 2015 through 2017."  And, this is only one small portion of the problem.  The nation at large is undergoing a significant crisis which has led to extensive litigation against drug makers.
"Our nation is in the throes of an opioid crisis," said McKeen, "Greedy, careless doctors such as Dr. Awerbuch are largely responsible for this epidemic which has wreaked havoc in our families, communities and our nation.  Dr. Awerbuch, and those like him who profit from the damage done to our society through negligent opioid management, should be held accountable to the fullest extent of the law."
Sources:
Insys Execs Have Shown Complete Disregard for Subsys Patients
After multiple delays, former opioid-prescribing doc due to start serving prison term in April