Inmate's lawsuit alleging retired judge sexually abused him for nearly two decades can moved forward, according to the Delaware Supreme Court.
---
The Delaware Supreme Court has overturned a ruling which previously rejected a prison inmate's sex abuse lawsuit alleging retired judge, William C. Bradley Jr., molested him for eighteen years.  Wayne Averill claimed Bradley abused him between the ages of 15 and 33.  Averill's case was twice dismissed by lower courts but has now been approved to move forward.
Averill is claiming he was living in a foster care home when he met Bradley, who told him he "needed a father figure" and began sexually assaulting him.  The plaintiff had been imprisoned several times and claims the assaults would resume each time he was released.  Averill himself is a registered sex offender.
Bradley was disbarred in 2010 after acknowledging engaging in child sex abuse against another victim.  The Supreme Court Justices ruled that a lower court judge erroneously declared Averill filed his lawsuit too late in a decision that was made previously in 2018.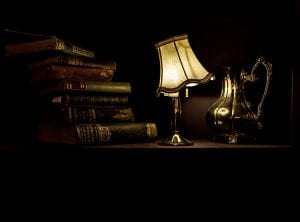 According to records, Averill had actually filed his lawsuit before the deadline expired, but a clerk voided the paperwork because an address for one of the defendants was missing.  The Supreme Court ruled it is up to a judge, not a clerk, to determine whether a lawsuit has been properly filed, and the clerk did not have the authority to do so.
Bradley resigned from his position before being ultimately disbarred after settling lawsuits by two men who also came forward and said he molested them.   Averill claimed he was abused by Bradley starting in July 1990 with the most recent allegation occurring either in March or April 2008.  Averill's approved filing falls within the allowable limits of the statute of limitations for such cases.
The statutes of limitations surrounding sex abuse accusations was recently revised and the revision came about after allegations were made against a long-standing, powerful religious organization.  A class action lawsuit was issued this year against the Catholic archdiocese of New York almost immediately following Governor Andrew Cuomo's signing of the Child Victims Act into law.  Just few hours after the act received the Governor's blessing, Emmett Caldwell submitted his complaint in Manhattan Supreme Court at the advice of his attorney.
The new act expands the rights of sexual abuse survivors to include "a one-year 'window of opportunity' for those of any age to file civil claims against their abusers and the institutions that covered up the abuse, no matter how long ago the abuse took place.  A right to file civil lawsuits against their abuser until the victim's 55th birthday, and the ability of authorities to prosecute sex abuse cases as felonies until the victim is 28 years old."
The new legislation allows for victims who may have previously missed an opportunity to have their day in court to hold perpetrators accountable.  Averill's determination to ensure his alleged aggressor is held accountable has allowed him an opportunity to bring the accusations before the court for further review, despite failed past attempts.  There is no word as of yet regarding next steps.
Sources:
Sex abuse lawsuit against ex-Delaware judge moves forward
Decadelong sex abuse lawsuit against retired judge moves forward