Aimbridge Hospitality and its parent company recently agreed to settle a pay discrimination lawsuit with a handful of employees.
---
Aimbridge Hospitality, LLC and AH 2007 Management, LP, the former operators of a Courtyard by Marriott hotel in Monroe, LA, recently agreed to settle a discrimination lawsuit with a few employees for $400,000. Also, the companies will provide other non-monetary relief, according to the U.S. Equal Employment Opportunity Commission (EEOC).
What happened, though? Well, according to the suit, which was filed by the EEOC in U.S. District Court for the Western District of Louisiana, Monroe Division, Aimbridge "paid a male guest service representative $15.25 per hour while paying a female front desk supervisor and female guest service representatives $11 or less per hour." The suit noted that, eventually, the company began "paying the female supervisor $16 per hour, but unlawfully re­duced the pay rate of the male representative rather than increasing the pay rates of the female repre­sentatives, as the law requires."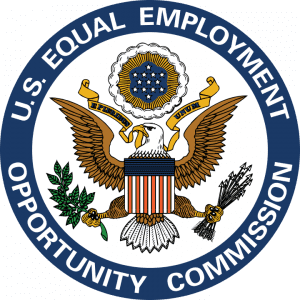 According to the complaint, the company's conduct violated the Equal Pay Act of 1963 and Title VII of the Civil Rights Act of 1964, which prohibits sex-based wage discrimination. Fortunately, Aimbridge agreed to settle the suit and thereby entered into a three-year consent decree that not only requires it to "provide back pay and other damages to the female front desk supervisor, the female guest service representatives, and the male guest service representative, whose pay rate Aimbridge reduced," but also requires Aimbridge to conduct training on pay discrimination." On top of that, the company must "maintain anti-discrimination policies and records, post anti-discrimination notices, provide periodic reports to the EEOC, and retain an economist to conduct periodic pay equity studies," according to the settlement.
When commenting on the matter, Rudy Sustaita, regional attorney for the EEOC's Houston District Office said:
"Employers must prevent sex-based pay disparities… And when such inequities do occur, employers need to correct them immediately by increasing the pay of the lower-paid employee."
Andrew Kingsley, a trial attorney in the EEOC's New Orleans Field Office, also chimed in and said:
"If there is a pay differential, an employer must have a good reason — and gender is never a good reason — for that difference."
The suit was filed by the EEOC's New Orleans office, which is part of the EEOC's Houston District Office. The Houston District Office has jurisdiction over part of Texas and Louisiana. Searching out and fighting against pay discrimination is one of the office's top priorities and is even included in the EEOC's Strategic Enforcement Plan.
As a whole, the EEOC works to advance workplace opportunities by enforcing federal laws designed to prevent and combat employment discrimination.
Sources:
Aimbridge Hospitality and AH 2007 Management to Pay $400,000 to Settle EEOC Pay Discrimination Lawsuit
Texas Hotel Management Firms to Settle Pay Discrimination Suit for $400K