Effective case management is the focus of the Filevine Legal X 2019 Users Conference.
---
Good case management is a crucial component of the services lawyers provide their clients. Information must be managed, protected, shared (with clients and co-counsel), and tracked effectively to be of any use. There are numerous means of handling case management, and the Filevine software is a particular favorite of many successful lawyers.
Filevine's website describes the company's history: 
"Years ago, a couple attorneys dissatisfied with current case management options found a team of software engineers who were obsessed with cloud-based collaboration and clean, intuitive design. The first group had decades of experience in building successful legal practices. The second carried a cutting-edge insight of online possibilities. Between the two, Filevine was born."
The company's Legal X 2019 Users Conference will be held September 17-19 in Park City, Utah. The conference offers opportunities to learn best practices, grow your firm, get mentored by brilliant legal marketers, managers, and litigators, build friendships with like-minded innovators, and co-create the Filevine practice standards of the future.
The conference features a number of highly successful speakers, one of which is Amber M. Pang Parra. Her keynote will cover "Advanced Steps for Mastering Your Filevine Workflows."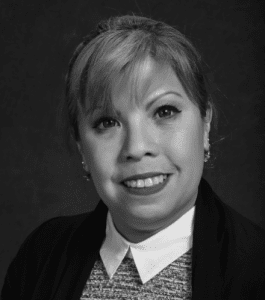 Ms. Pang Parra said, "I love sharing the joy of effective case management! I cannot wait to speak at Legal X!"
Amber M. Pang Parra of Justinian & Associates represents clients nationwide who are injured by pharmaceutical drugs, medical devices, and dangerous and defective products. She also represents disabled veterans challenging disability appeals. Ms. Pang Parra also has extensive experience working with state and federal courts. Ms. Pang Parra is a member of the American Association for Justice (AAJ), the State Bar of Texas, the Hawaii State Bar Association, the College of the State Bar of Texas, the Texas Trial Lawyers Association, and the American Immigration Lawyers Association. She is a graduate of AAJ's Leadership Academy and serves Plaintiffs' Steering Committee for the Biomet M2A Metal on Metal Hips litigation.
Ms. Pang Parra currently leads the Pharmaceuticals, Health Care & Consumer Law Division at Justinian & Associates PLLC, working primarily out of their San Antonio, TX office, where she has built a vibrant mass torts practice. She is a passionate advocate of the power and joy of efficient case management. She also owns and runs a martial arts school with her family where she practices tae kwon do and Brazilian jiu-jitsu.