Amgen's drug patent upheld and Novartis's copycat version is denied.
---
U.S. District Judge Claire Cecchi in Newark, New Jersey, appointed by former president Barack Obama, upheld two patents pertaining to Amgen Inc.'s Enbrel, a rheumatoid arthritis drug, denying Novartis AG an opportunity to launch its copycat version.  Enbrel had sales in the United States of $4.8 billion in 2018.
"This is a key overhang removed," industry analyst Michael Yee said. "While an appeal is in place and expected, we believe the worst-case fear is now gone."
Cecchi rejected Novartis' Sandoz unit's argument that the "patents covering Enbrel's active ingredient until 2029 should not have been granted because their concepts were already contained in previous patents."
Novartis said it would appeal the ruling to the United States Court of Appeals for the Federal Circuit in an effort to secure market share.
"Sandoz respectfully disagrees with the Court's ruling, which prevents us from launching an additional treatment option for patients with autoimmune and inflammatory diseases," said Carol Lynch, president of Sandoz U.S. and head of North America.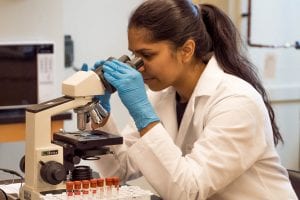 The Food and Drug Administration (FDA) reported in 2018 biologic drugs account for "almost 40 percent of U.S. prescription drug spending, and for 70 percent of the growth in drug spending between 2010 and 2015."
The agency recently announced that Novartis manipulated data when applying for approval of Zolgensma, an expensive gene therapy treatment and then delayed reporting the issue.  However, officials said the inaccurate data, involving lab testing in mice of two different strengths of the treatment, "did not affect the safety or efficacy of the therapy" and "patients are not at risk…the treatment can still be sold."  Zolgensma is used to treat a spinal muscular atrophy.
Because Novartis concealed the data from the agency, it approved the treatment in May with a sticker price of $2.1 million.  The agency revealed it was notified of the data manipulation problem on June 28, more than one month after Zolgensma was approved and in the market.  An inspection report dated July 24 to Aug. 2, 2019 noted "lapses and discrepancies in record-keeping" by the company, and "improper procedures in quality control in gathering data on the mice."  In some cases, "records stating how long the mice lived were different from the actual value," and in four cases "discrepancies of greater than one day were noted (ranging from 2 to 19 days)."  The motives behind the issue are still unclear.
The FDA, in 2016, approved Novartis' Erelzi as a biosimilar, meaning it is not significantly different from Enbrel, but not identical as a generic drug would be.  Novartis and Amgen are also involved in litigation over a partnership in bringing to market the migraine drug Aimovig, which was launched in the U.S. in 2018.  Amgen is seeking to terminate the partnership, arguing that "Novartis has violated the terms due to an agreement by Sandoz to manufacture a rival migraine drug."
Although Switzerland-based Novartis is one of the largest pharmaceutical companies by in the world by sales and market share, the company certainly has had its fair share of court appearances with its competitors and run-ins with regulators as of late, and fluctuations in its stock price have reflected this.
Sources:
Amgen wins U.S. patent battle on arthritis drug Enbrel, thwarting Novartis
Novartis Provided False Data to Win Zolgensma Approval, FDA Says