Tennessee lawyer threatens judge and is suspended for a month.
---
Tennessee attorney, Edward Lee Kershaw, was suspended for a month and placed on license probation for three more months, according to an announcement by the Tennessee Supreme Court's Board of Professional Responsibility, after inciting a courtroom argument in which he threatened to place a judge under citizen's arrest.  After the confrontation, Kershaw placed an advertisement in a local newspaper further criticizing the judge.  He argued his statements "were protected by the First Amendment."
During the confrontation, Kershaw was representing a man in a preliminary hearing accused of misdemeanor assault of his former girlfriend.  The alleged victim started crying while on the stand.
"Can I have some tissue, too, because I have to cry as well?" Kershaw responded.  The judge warned that his outburst was "not appropriate at all" and "absolutely uncalled for."  Then, during cross-examination, Kershaw asked the alleged victim about her testimony that his client yanked the woman into a vehicle against her will, asking, "When he yanked you into the car, did angels magically protect you from getting marks?"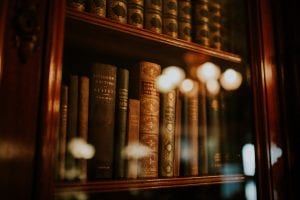 The judge told Kershaw he was testing his patience, to which Kershaw fired back, "That goes both ways."  The judge held Kershaw in contempt and asked for a recess.  When the hearing resumed, the attorney was fined $50.
Kershaw responded to this by yelling, "I'm going to do my best to take out a citizen's arrest warrant against you because that is permitted under the state of law.  And I will also turn that into the judiciary board."  The judge told Kershaw that he "was at one time a very capable trial attorney, but his continued course of destruction is unfortunate."  He added that other judges had complained about his outbursts, too.
The follow-up ad Kershaw posted alleged the judge (who was unnamed in the ad) had yelled at the attorney in court "in a manner that the attorney has never been yelled at like in his entire life and that is completely inappropriate in the courtroom."  The chancery court ruled, however, that a recording of the incident shows the judge did not yell at Kershaw at all.
On social media, Kershaw also posted the judge "in my opinion the most unethical judge in the state."  He added, "Did you know that several judges in Tennessee are unethical?  Especially in Greene County."
The Board of Professional Responsibility ruled "Kershaw knew his statement about the judge was untrue, and he made statements in social media about all the judges in Greene County with a reckless disregard for the truth.  His statements in the courtroom confrontation were intended to embarrass a witness and disrupt judicial proceedings."
The announcement also read, "The trial court determined Mr. Kershaw made comments toward the court and asked questions of a witness which were intended for no other purpose but to embarrass the witness and disrupt the judicial proceedings; published statements in a local newspaper about the court which Mr. Kershaw knew were untrue and were intended to call into question the judge's qualifications and integrity; and published statements on social media which were made with reckless disregard and called into question the qualifications and integrity of all the judges in Greene County."
Sources:
Lawyer who threatened to pursue citizen's arrest of judge is suspended for 30 days