On Thursday, the Archdiocese of St. Paul and Minneapolis announced that it would create a $210 million trust fund for hundreds of victims of clergy abuse.
The settlement, writes the New York Times, 'is the result of a years-long battle and arduous negotiations in one of the country's most high-profile cases involving abuse in the Roman Catholic Church."
Minneapolis's archdiocese filed for Chapter 11 bankruptcy in 2015, after the scale of its wrongdoing became public. Some 450 survivors of clergy abuse—men and women alike—are represented in the suit.
If the full amount is approved, the fund would constitute one of the largest settlements for a sex abuse scandal in the history of the Roman Catholic Church. Terry McKiernan, co-director and president of BishopAccountability.org, says the suit's scope is exceeded only by litigation against the Archdiocese of Los Angeles, concluded in 2007 for some $660million.
"Survivor are getting, on average, substantial settlements for what they suffered, and that's really important," said McKiernan, whose group tracks sexual abuse by the Catholic clergy.
The Archdiocese's offer of $210 million is still pending approval by the presiding judge and 450 victims. Lawyer Jeff Anderson, who represents the survivors, says he expects a vote to accept.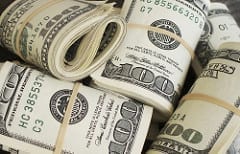 Anderson says he hopes the case can serve as a model for other suits against the Roman Catholic Church, noting the case forced the organization to ramp up transparency.
"That heat and that light has been put on them through the courage of the many, many survivors who found their voice and took action," Anderson said.
Jim Keenan, among the survivors and plaintiffs, says other victims of clergy abuse shouldn't be intimidated by the thought of taking action.
"Even when you're kneeling, even when you're stumbling, you've got the legs to stand up and hear your voice," he said. "Speak your truth, because what happens is you make change, and you make the world different, and I do believe we have made the world safer."
In a Thursday news conference, Minneapolis and St. Paul Archbishop Bernard Hebda said the settlement "avoids further litigation and expense, and that allows the local church to carry on with its mission of spreading and living the gospel of Jesus Christ."
Hebda, reports the Times, also thanked survivors for sharing their stories.
"I recognize that the abuse stole so much from you, your childhood, your innocence, your safety, your ability to trust, and in many cases, your faith," said Hebda.
"The church let you down. I'm very sorry."
The last area archbishop, John C. Nienstedt, resigned along with an auxiliary bishop in 2015. Local prosecutors had accused Nienstedt and his colleague of shielding and retaining clergymen accused of abuse for years.
Sources
Archdiocese in Minnesota Plans to Settle With Abuse Victims for $210 Million