The appeals panel added a degree of clarity to a former Supreme Court ruling, which enabled hospitals to dip into accident victims' settlements.
---
The Arizona Court of Appeals ruled that hospitals can't pursue patient liens if they accept payment from the state Medicaid program.
According to the Arizona Capitol Times, the ruling sets new precedent. In it, the appeals panel voided sections of state law that allow hospitals to impose and pursue liens when the amount paid by the Arizona Health Care Cost Containment System doesn't cover a bill in full.
Writing in the unanimous decision, Appellate Judge Diane Johnsen found that past practices contradict federal law.
The ruling, reports KJZZ.org, is a 'victory for more than 50 people' who claim that hospitals took money that wasn't rightfully theirs to take. Attorney Lance Entrekin said some patients who'd been in automobile accidents were pursued if they were entitled to collect damages from another party, with the excess being applied to outstanding or "billing balance" accounts.
A coalition of some three dozen hospitals came out short, saying they'd used liens to cover expenses for patients without insurance.
"We are still grappling with this very issue at the state and federal level and need to find solutions so patients can get the right kind of care at the right time," wrote Ann-Marie Alameddin, general counsel for the Arizona Hospital and Healthcare Association.
Alameddin, notes KJZZ, didn't address the issue of whether and why hospitals force liens on patients with insurance.
Judge Johnsen sidelined the practice as blatantly illegal, saying that if another party caused an accident, any subsequent pay-out to the victim is that person's private property.
"Just as a hospital may not seize a patient's car or impose a lien against the patient's home, the hospital may not use state lien laws to seize the patient's tort recovery," Johnsen wrote.
The Arizona Capitol Times adds that Johnsen clarified the courts' stance on collections—while the AHCCCS can't pursue remunerations from victims, it can attempt action against an at-fault third party.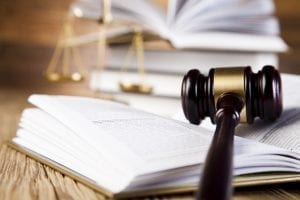 Entrekin told the Times there's a clear difference. When the AHCCCS goes after money owed to a patient, it's essentially trying to recoup public funds which were disbursed pursuant to care.
But when hospitals seek to collect awards garnered by patients from third parties, they're essentially seeking to enrich themselves at individuals' expense.
The ruling clarifies certain aspects of a 2016 Arizona Supreme Court judgement. In that decision, the state's high court determined that hospitals and healthcare facilities can keep "years of payments from Medicaid-insured patients who agreed to share portions of their injury settlements to pay medical bills."
However, that judgment did not address whether hospitals could legally file medical liens against patients.
Patient advocates contended—successfully—that liens and "balance billing" isn't allowable under federal Medicaid rules.
Sources
Court: Arizona hospitals can keep funds gathered from Medicaid-insured patient liens
Court: Illegal For Hospitals To Make Claims To Money Owed To Patients
Court voids laws allowing hospitals to impose financial liens on patients