Kristine Sink and her attorney will likely receive some $3.95 million, though the sum's brunt will be applied to legal fees.
---
On Monday, Iowa approved a $2.3 million settlement for a former prison guard who claims she faced workplace discrimination after filing a sexual harassment suit against the state.
The sum, writes the Sioux City Journal, adds to the $1.65 million the State Appeals Board set aside to settle Kristine Sink's harassment case. If Monday's award is approved, Sink and her attorney will receive close to $4 million.
Most of that amount, notes the Journal, will go to her lawyer.
Sink was a former guard at the Iowa State Penitentiary in Fort Madison. She said she ran into problems in 2011 when supervisors turned a blind eye to harassment perpetrated by inmates and her own co-workers.
And everything only escalated after Sink complained that prisoners were acting out after being allowed access to pornographic films.
From 2004 through 2011, Sink claims, inmates were allowed to watch movies depicting "violent rape, gang rape, dehumanization of women, sexual acts between human beings and animals" and an assortment of other explicit genres. Sink says she tried to shut down such viewing sessions but was rebuked by a supervisor for doing so.
Sink says she filed a formal complaint because she felt anxious around inmates.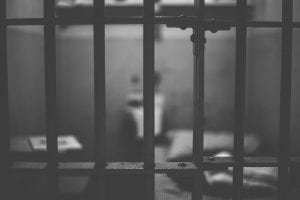 "Other employees with restrictions, but who have not filed complaints of harassment and discrimination, are allowed to work in other positions, such as master control, mailroom or turnkey to process visitors," Sink's harassment suit claimed. None of these positions has ever been offered to Kristine, although she has asked about them."
She sued Iowa in 2012, with the state agreeing to settle just last month. The Sioux City Journal notes that Sink was paid $650,000 while her attorney, Paige Fiedler, grossed an estimated $1 million in legal fees.
According to Sink, the second case sunk her career. She claims facility supervisors retaliated against her following the first pay-out. Consequently, Sink launched another lawsuit in 2015; the Department of Corrections fired her less than a year later.
Court documents obtained by the Sioux City Journal notes that Fiedler, as part of the second settlement, sought a rate increase of $475 per hour; that figure was challenged by the state but upheld by the courts.
Presiding Judge Karen Romano noted that Fiedler "is a pre-eminent attorney in the field of employment and civil rights law and commands a fee commensurate with her skills as an attorney."
And Fiedler says her client's happy the litigation has finally reached an end.
"She's looking forward to a life that does not focus on the Iowa Department of Corrections and everything she's been through," Fiedler said.
Sources
Ex-prison guard reaches $2.3M deal to settle with state
State agrees to pay ex-prison guard $2.3M to settle case
State agrees to pay ex-prison guard $2.3M to settle case
State to pay $1.65 million to former Iowa correctional officer