The court found that Finchem, who lost the Arizona race for secretary of state by well over 100,000 votes, likely filed his lawsuit in bad faith.
---
A federal judge has ordered sanctions against Republican Mark Finchem, who recently lost the Arizona race for secretary of state.
Finchem, writes NBC News, challenged the validity of election results in Maricopa County, alleging that local polling places disadvantaged Republican voters.
However, in granting sanctions against Finchem, Maricopa County Superior Court Judge Melissa Iyer Julian said that Finchem and his attorney, Daniel McCauley III, had filed their lawsuit "without substantial justification."
Finchem, adds NBC News, lost his race against Democrat Adrian Fontes by well over 120,000 votes.
In his initial complaint, Finchem demanded a new election, saying that then-Secretary of State Katie Hobbs had engaged in misconduct.
Finchem also claimed that "illegal votes" were cast because of technological errors and testing oversights.
"Finchem's claims that illegal votes were cast as a result of alleged errors in the laboratory and software certifications were groundless. Finchem set forth his claims under the heading of "illegal votes," but failed to articulate how the signature of a different EAC official on the laboratory's certificate or technical criticisms of the voting software caused illegal votes to be cast," Julian wrote.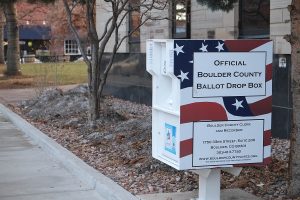 After Finchem's lawsuit was dismissed, Hobbes and Fontes asked that the court sanction Finchem for filing a frivolous claim.
In her order, Julian asked that both Fontes and Hobbes submit applications for an award of attorney's fees and other costs.
The order, adds NBC News, did not impose any additional damages.
Julian said that, while Arizona courts only award sanctions in "rare cases," Finchem's complaint exceeded the threshold needed to impose additional penalties.
"None of Contestant Finchem's allegations, even if true, would have changed the vote count enough to overcome the 120,000 votes he needed to affect the result of this election," Julian wrote in her order. "The Court finds that this lawsuit was groundless and not brought in good faith."
Julian also observed that Finchem quickly withdrew his request to inspect ballots, "suggesting that he had no expectation that an inspection would yield a favorable outcome."
Finchem's conduct, Julian said, "demonstrates that Finchem challenged his election loss despite knowing that his claims regarding misconduct and procedural irregularities were insufficient under the law to sustain the contest."
Somewhat comically, Julian's order noted that Finchem's attorney, McCauley, indicate that he viewed the lawsuit as a significant hazard—a hazard that he only tolerated because he was soon to retire.
"That McCauley had some awareness that this case lacked merit is apparent by his own comments during oral argument whereby he expressed being less at risk of being disbarred as a result of the filing given his impending retirement," Julian wrote. "This too supports sanctions as it demonstrates a conscious decision to pursue the matter despite appreciating that the contest had no legal merit."
Sources
Election denier Mark Finchem sanctioned by Arizona judge for 'groundless' challenge of 2022 defeat
Judge orders far-right Republican to pay legal costs in Arizona election lawsuit
Mark Finchem sanctioned for 'groundless' election lawsuit, Arizona court says