The Supreme Court found most of Lake's claims frivolous and legally untenable.
---
The Arizona Supreme Court has declined to hear the election lawsuit filed by failed gubernatorial candidate Kari Lake.
According to The New York Times, Lake's original complaint alleged widespread irregularities in Arizona's ballot counting processes.
Shortly after suffering a significant loss to Democratic candidate Katie Hobbs, Lake filed her lawsuit, claiming that mismanagement allowed more than 35,000 "unaccounted" ballots to be accepted.
In a five-page order authored by Chief Justice Robert Brutinel, the justices found that that almost all of Lake's legal claims lacked merit.
"The Court of Appeals aptly resolved these issues," Brutinel wrote, adding that the "petitioner's challenges on these grounds are insufficient to warrant the requested relief under Arizona or federal law."
Nevertheless, the Supreme Court did order that a trial court in Maricopa County—the most populous in Arizona—conduct an additional review of the county's procedures for verifying signatures on mail-in ballots.
Despite the obvious loss, Lake took to Twitter, celebrating the justices' decision to keep at least one element of her lawsuit alive.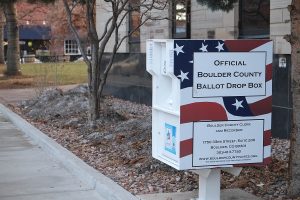 "They have built a House of Cards in Maricopa County," Lake wrote on Twitter. "I'm not just going to knock it over. I'm going to burn it to the ground."
Lake, writes the New York Times, said that a "material number of" ballots with unmatched signatures had gone unaccounted in Maricopa County.
The Supreme Court, notes the Times, upheld the appeals court's ruling, saying that Lake would need to show that the number  of "mismatched" ballots could prove that the election outcome "would plausibly have been different, not simply an untethered assertion of uncertainty."
Stephen Richer, the Maricopa County recorder and a Republican who oversees election processes, maintained that the county government conducts fair elections.
"Since the 2020 general election, Maricopa County has won over 20 lawsuits challenging the fairness, accuracy, legality and impartiality of its election administration," Richer said in a statement.
"This case will be no different," he said, "and will simply add another mark to Lake's impressively long losing streak."
Newsweek notes that, while Gov. Hobbs has yet to respond to the court's decision, her attorneys had earlier told the justices that "neither the court nor the respondents should be required to continue parsing through Lake's convoluted and unsubstantiated arguments."
"Lake simply recycles the same arguments that have already been rejected by two Arizona courts," attorney Abha Khanna said. "Lake simply recycles the same arguments that have already been rejected by two Arizona courts."
Sources
Arizona court declines most of Kari Lake's appeal over governor's race
Arizona Supreme Court Turns Down Kari Lake's Appeal in Her Election Lawsuit
Kari Lake Gets Update From Supreme Court on Her Arizona Election Lawsuit