Arizona decides to take its allegations against Purdue and the Sacklers directly to the Supreme Court.
---
The state of Arizona has filed a lawsuit in the Supreme Court asking the justices to order Purdue Pharma's Sackler family to return what the state billions of dollars.
"We want the Supreme Court to make sure that we hold accountable those individuals who are responsible for this epidemic," said Mark Brnovich, Arizona's attorney general. "We allege that the Sacklers have siphoned billions of dollars from Purdue in recent years.  They did this while knowing the company was facing massive financial liabilities."
While lawsuits making similar claims have been brought in several states, the fact that Arizona chose to go directly to the Supreme Court, is unique.  This higher court almost never hears cases first.  Lower courts review them, then pass them along as necessary.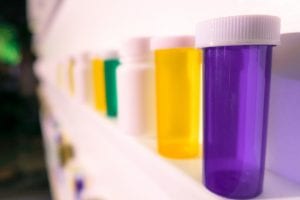 "I do think it's a long shot.  It's a little different.  It's a little unorthodox.  Sometimes you've just got to throw deep," Mr. Brnovich said, adding, "We don't have time for this to take years to wind through the courts," he said. "The Supreme Court has jurisdiction, and we think they have to act."
A spokesperson for members of the Sackler family said the allegations are "inconsistent with the factual record" and said they "will vigorously defend against them."
The Supreme Court Arizona filing claimed the "crisis had contributed to hundreds of thousands of deaths in the last two decades and cost the United States economy more than $78 billion annually.  Over the years Purdue earned more than $30 billion from sales of OxyContin."  It added, "Between 2008 and 2016, Purdue transferred more than $4 billion to the Sacklers…These transfers all took place at times when company officials, including the Sacklers, were keenly aware that Purdue was facing massive financial liabilities and that these transfers could prevent it from satisfying eventual judgments."
The Constitution gives the Supreme Court "original jurisdiction" to hear disputes "in which a state shall be party."  However, it often turns cases brought directly to it down.
"Absent resolution in a single forum," the state's attorneys stated, "these disputes will be fought over and over in nearly every state in the nation.  This is likely to take years, lead to inconsistent judgments and create an inequitable distribution of money damages."
William S. Consovoy, one of Arizona's attorneys said, "The urgency is a big deal here.  It's very important that we get this resolved expeditiously, and that's one of the key reasons why the Supreme Court is the right place to do this and to do this now."
Arizona's lawsuit is based on the Uniform Fraudulent Transfer Act, which "forbids companies from making some kinds of transfers of assets when they are insolvent or likely to run out of money to pay creditors."
In March of this year, Purdue Pharma and the Sackler family agreed to pay $270 million in connection with the settlement of a suit brought by the State of Oklahoma.  Purdue had said it "continues to have active discussions with attorneys general and is fully engaged with the multidistrict litigation process…to help communities address the opioid crisis," adding, "We believe strongly in our defense, and we believe we will prevail once the full facts are presented."
Sources:
Arizona Files Novel Lawsuit in Supreme Court Over Opioid Crisis
Arizona asks for US Supreme Court involvement in opioid case
Purdue and Sacklers Settle Oklahoma Opioid Case for $270 Million