A local lawyer wants others to know it's okay to talk about the pain of loss.
---
Tampa, FL — As recognizing the importance of mental health becomes a focus nationwide, a local Tampa law firm is going above and beyond to ensure the well-being of their team members. At Shumaker, when one of their attorneys unexpectedly lost his father, the firm's leadership encouraged him to take the journey of a lifetime—taking his father's ashes to Mount Everest, so he could focus on healing.
"Taking time to heal is the brave thing to do. We must end the stigma around mental health and recognize that emotional pain is just as serious as physical pain," said Jaime Austrich, Vice Chair of Shumaker's Management Committee. "While the legal industry can have a reputation for being tough and competitive, at Shumaker, we're focused on the big picture—supporting our team so they can be healthy and even more successful for years to come."
That's what Shumaker did when partner and business lawyer, Nicholas Horner, struggled to cope with the loss of his father—supporting his extended leave of absence to grieve through an incredible journey. Horner has dealt with many challenges throughout his legal career, but nothing could have prepared him for the out-of-order death of his father, Mike Horner. He's sharing his story and hopes it will help others be more open about grief as Grief Awareness Day was on August 30.
Nick's Story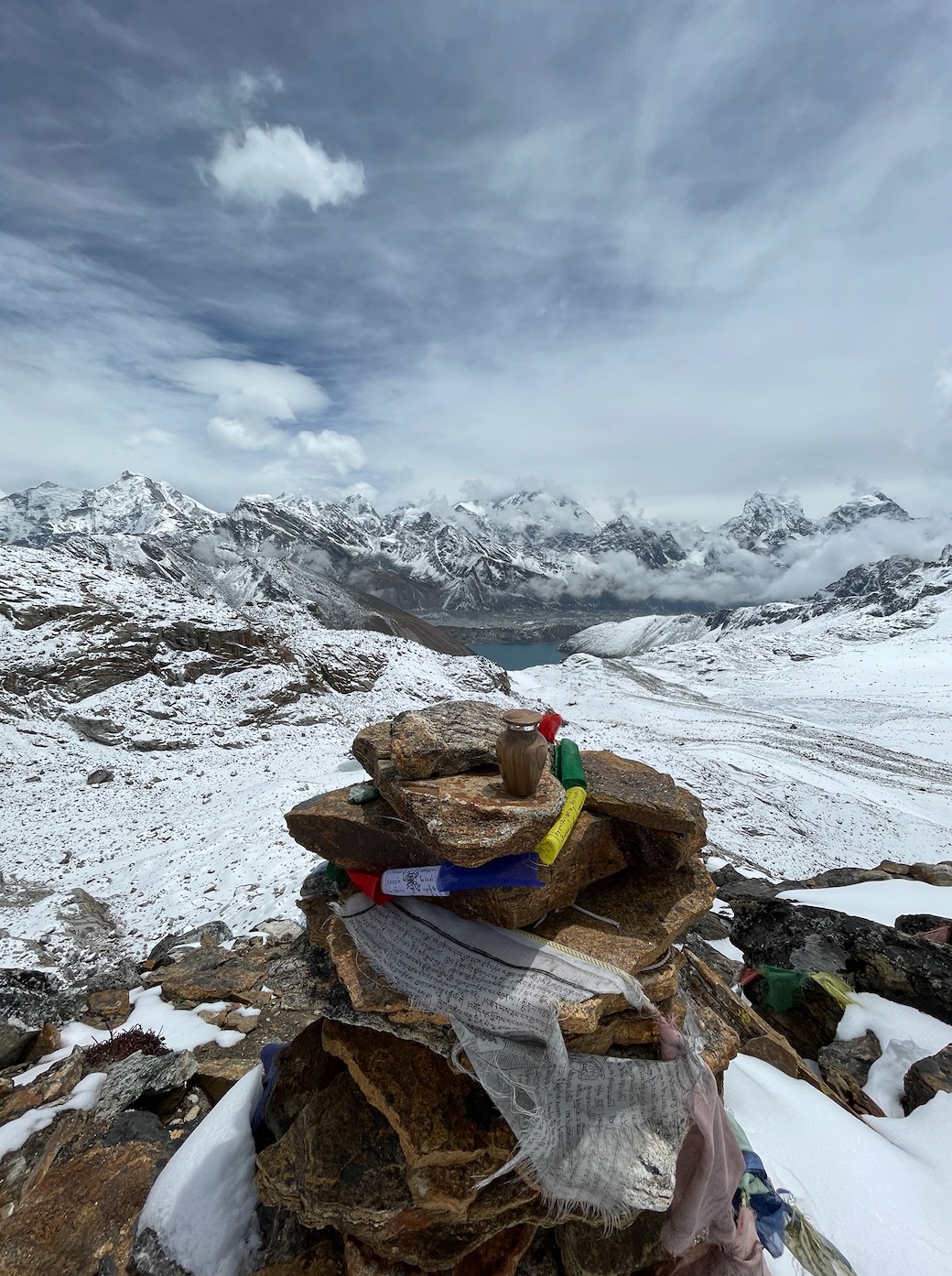 By all accounts, Nick's dad, a recently retired land use planner and lifelong Everest enthusiast, was healthy—until December 15, 2022, when the 65-year-old passed out only to wake up paralyzed from the neck down at their home in Tampa. "Before he lost his ability to speak, he told us he thought he was going to die that night," said Horner.
The next 45 days were agonizing for Nick and his family as Mike's mental faculties began to rapidly decline after what initially appeared to be a physical recovery. After an extended stay in the ICU, Mike was eventually released to a rehabilitation center only to return to the hospital before being transferred to Shands in Gainesville, where doctors told Nick and his family there was nothing they could do to stop the progression of Mike's condition. Nick's sister even withdrew from her PhD program to help take care of their father as Nick could no longer handle a full workload under the circumstances. Shortly before Nick and his family moved Mike to hospice in February, Nick's mom revealed she had recently been diagnosed with atypical hyperplasia, a precancerous condition that affects cells in the breast, and she had been postponing her surgery as she could not leave Mike's side. After Mike's death, Nick was lost. "It was overwhelming. I needed to get away," Horner said.
Hiking in the Himalayas Helped Horner Heal
With support from Shumaker to take the time he needed to heal, Nick took his father's ashes to Nepal for a two-month journey that would lead him to Mount Everest. His father had been obsessed with Earth's highest mountain since Nick was a child—it was even the last movie they watched together in the hospital. While in the Himalayas, Nick hiked nearly 400 miles, placing prayer flags at the summit of Imja Tse, a 20,000-foot mountain known as "Island Peak," and each mountain pass he crossed, all while facing negative temperatures and whiteout conditions, before spreading his father's ashes in the Khumbu Glacier at Everest Base Camp, where he began to heal. "I really felt like I made a lot of progress out there. I came back feeling reborn," Horner said.
 It's OK That You're Not OK
It wasn't until he returned to Tampa that Nick fully realized the massive void in his life without his best friend. He continued to struggle with grief, but with the continued support from his Shumaker family encouraging him to ease back into his role, Nick says he learned it's okay to be honest with yourself and open about grief. "Grief is not a problem to be solved; it's a garden that must be tended to. The legal profession can be unforgiving, so I'm grateful to be at a firm that understands that. I look forward to working with all my colleagues and friends again as it was their support that motivated me to return to the office."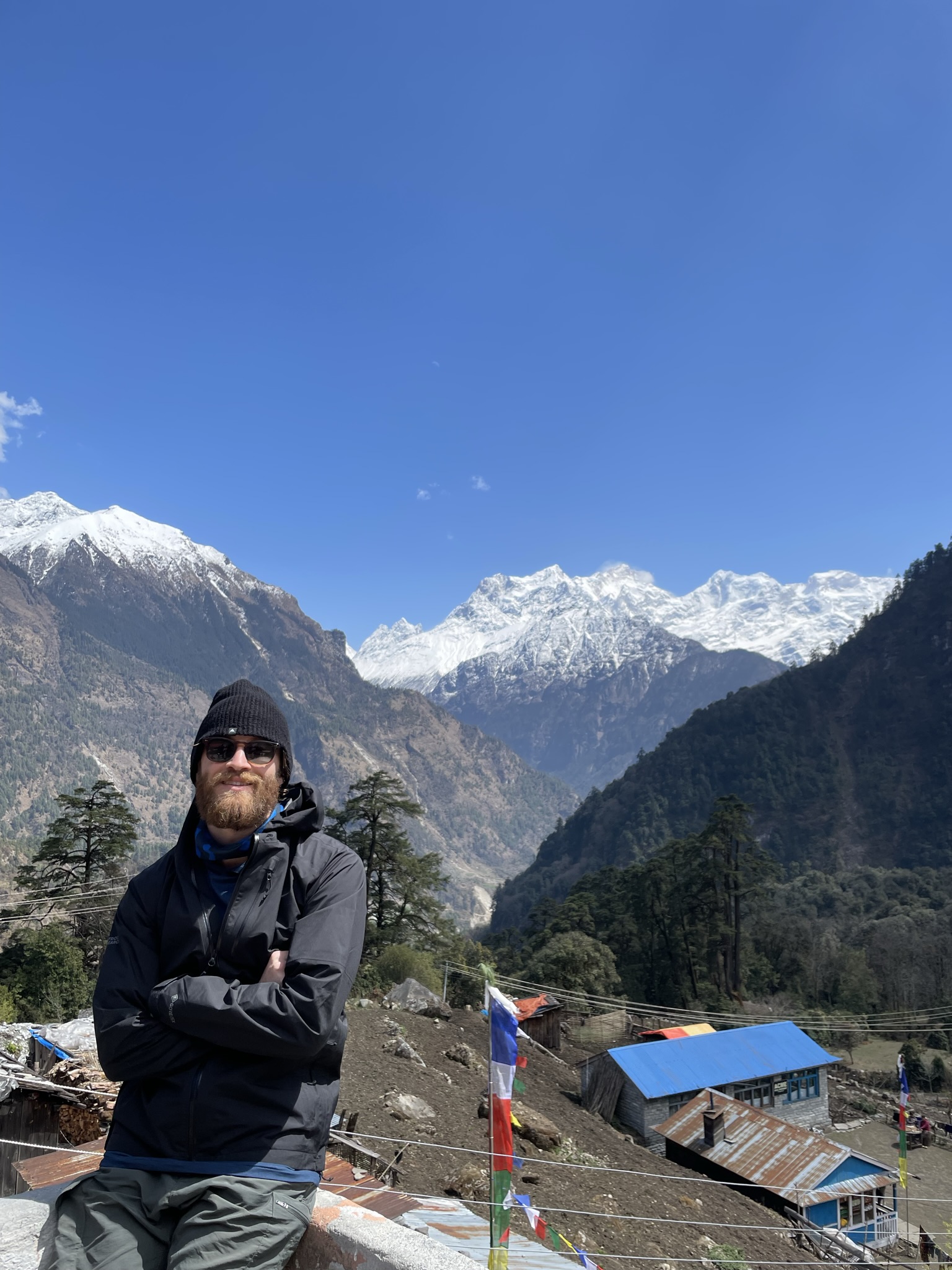 Grief is a complex and painful experience that is unique to each person, but nearly everyone goes through it.
About 2.5 million people die in the United States annually, each leaving an average of five grieving people behind.
Mental health in the legal profession: A 2023 survey shows 71% of lawyers said they had anxiety, a 5% increase from last year. 38% report depression, and the number of lawyers who said they had another mental health issue more than doubled to 31% from 2022. The American Bar Association offers mental health resources and support to legal professionals facing a mental health crisis.
Grief Awareness Day was founded by Angie Cartwright in 2014 to address grief and how we deal with it to end the stigma.
ABOUT SHUMAKER

Founded in 1925, the Shumaker team of more than 300 lawyers and advisors is a premier provider of legal and legislative solutions, focused on being a positive and impactful difference maker for our clients and in the communities we serve.