Asbestos Continues to be an Issue in Philly Schools
---
The School District of Philadelphia has been busy dealing with lead paint problems in six of its schools and has 38 more scheduled for remediation that will start shortly.  Now, city lawmakers and advocates are urging district officials to take care of the equally hazardous asbestos issue.  Asbestos can be found in any building that was constructed prior to the 1980s.  Construction crews traditionally wrapped the cancer-causing insulation around heating pipes and air ducts, sprayed it onto ceilings for soundproofing, and incorporated it into floor tiles.  The issue continues to be prevalent in many of the district's buildings.
"We know it's a big issue. Let's start working on a plan," said Councilman-at-Large Derek Green. "Just like we did with lead, let's be proactive with asbestos as well."
The school district has time and again fallen short of asbestos clean-up efforts, citing limited resources and an ineffective strategy for safeguarding children and staff from exposure.  Recently obtained documents show the schools have historically taken reactive, rather than proactive, measures to address these issues.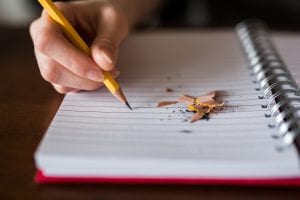 Philadelphia schools spent most of last summer inspecting and cleaning up seven elementary schools where high levels of asbestos fibers had been found.  The district even tested the air after remediation to ensure all cancer-causing fibers had been removed, sometimes having to go back and reclean after the tests failed.
"All areas passed the re-occupancy criteria…and are safe for students and staff," the district announced in September 2018.  However, this doesn't actually appear to be the case as the year draws to a close.  New issues have emerged as more asbestos-laden insulation has been inadvertently uncovered.
On September 18 school district officials discovered damaged asbestos insulation in a school auditorium that was just remediated and reopened to students.  Previously, in July, at another elementary school, an asbestos-removal crew said repairs were done.  Yet, asbestos fibers were found on classroom floors at the time of reopening.
Once demolition and remodeling of areas with asbestos material is underway, microscopic fibers can become airborne and current an immediate health issue.  If inhaled, they can cause serious health issues many years later, including mesothelioma, asbestosis, and lung cancer.  Children are at increased risk for exposure because they are more active and spend more time close to floors where fibers can settle.
"It is very important to not underestimate the very real cancer exposure that could happen for children who are exposed in a school and perhaps repeatedly over the course of being there for six years or more," said Marilyn Howarth, a physician and the director of community outreach and engagement at the University of Pennsylvania's Center of Excellence in Environmental Toxicology.
In October, at Olney Elementary, a building engineer trainee ripped a loose three-foot section of asbestos insulation from a steam pipe in a sixth-grade classroom.  He stuffed the insulation into a garbage bag, carried it through the school and tossed it into a dumpster.  His actions violated federal, state, and local environmental safety regulations.
For the next two days, students and their teacher remained in Room 301 until the district learned of the incident and relocated them.  In a letter to parents, the district said a facilities staffer "accidentally disturbed" the toxic material. "To prevent this from happening again, all asbestos pipe insulation will be abated from the room," it read.
Under federal law, the district must give two hours of "asbestos awareness training" to all district building engineers, custodians, and maintenance workers.  The Olney building staffer took the course in December 2015 but said he didn't realize the material was asbestos.
Until the district gets tougher on its contractors, health advocates are pushing it to put in place simple protective measures.  In response, this month, officials announced a plan to hire forty additional cleaning workers and ten environmental staffers in time for the next school year.
Sources:
Despite recent cleanups, Philadelphia schools still expose kids and teachers to asbestos
Asbestos in Philadelphia Schools A Continuing Problem, Teacher Risk of Mesothelioma Continues