Guzman's defense attorney claims her client has scarcely seen sunlight in two years.
---
Attorneys for Sinaloa Cartel leader Joaquin 'El Chapo' Guzman say the drug lord's rights are being violated in prison.
According to CNN, Guzman was convicted of drug trafficking and running a criminal enterprise in February. He's been in jailed in New York for months, awaiting sentencing on June 25th.
Guzman has been in the U.S. for 27 months. For most of that time, says defense attorney Mariel Colon, the Mexican national has languished in solitary confinement. His cell is allegedly 10 feet by 8, lacking windows and many of the amenities afforded to other inmates.
For more than two years, Colon claims, Guzman hasn't had regular access to fresh air or natural sunlight. In a letter to Judge Brian M. Cogan, Colon alleged that her client's conditions are kept intentionally bad as a form of punishment.
Because the lights in cell never go off, Guzman is purportedly suffering a "serious issue of sleep deprivation."
"The deprivation of sunlight and fresh air, over an excessive 27-month period, is causing psychological scarring," Colon's letter said. "He […] is suffering many symptoms of distress as a result of this lengthy unwarranted punishment."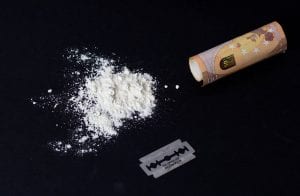 CNN quotes Colon as further charging that her client's sleep deprivation is exacerbated by the loud, constant drone of an in-cell air conditioner. The sound is supposedly so intrusive that Guzman has taken to plugging his ears with toilet paper to escape it.
"Guzman has also complained of daily headaches and ear pain," the complaint says. "In order to ease the pain, Mr. Guzman has been using toilet paper as makeshift earplugs."
The New York Post adds that Chapo's lawyers have levied other criticisms against the Metropolitan Correctional Center. Among other things, Guzman claims that he can not only see mold and detritus on the prison's pipes but that can he taste it in the water, too.
"MCC New York was opened in in 1975," it notes. "The pipes are old, and Mr. Guzman can taste and see mold coming out of the water faucet. While other inmates at the SHU unit receive water bottles and comestibles every week, or every other week, that is not the case for Mr. Guzman."
While other inmates receive several bottles of filtered water each week, Guzman has gotten only 22 in the past half-year.
"Food and other commissary items are routinely withheld without apparent reason or explanation," the complaint says.
Cogan, adds the Post, hasn't yet ruled on the motion.
In the meantime, El Chapo's defense team is petitioning the court to declare a mistrial on grounds that several jurors followed outside media coverage before deliberating, thereby being exposed to evidence and claims that may not have been permissible in court.
Prosecutors have asked that the motion be dismissed outright, as they believe the evidence against El Chapo is overwhelming.
Sources
El Chapo petitions judge to grant him more rights inside prison
El Chapo's attorney asks a judge to intervene over 'cruel and unusual' prison conditions