Critics say the administration's policy will make immigrants choose between health, wealth and citizenship.
---
Thirteen states are suing the Department of Homeland Security over a policy change that'd make it more difficult for some immigrants to receive or renew green cards.
The policy specifically affects individuals who might be considered 'public charges.' While the idea of a 'public charge' has been around for decades—and is most often defined as one who primarily subsists off public assistance—the Trump administration is trying to expand its scope.
Under Homeland Security's latest revision, migrants who've used services like Medicaid or food stamps might not be able to receive or renew green cards. According to The Hill, the rule's set to go into effect on October 15th.
Filed Wednesday, the lawsuit is being co-led by the attorneys general for Washington state and Virginia. It's the first mass complaint brought by a coalition of states and the second challenge to the policy since it was announced.
Eleven other states have joined the suit, including Colorado, Delaware, Illinois, Maryland, Massachusetts, Michigan, Minnesota, Nevada, New Jersey, New Mexico and Rhode Island.
Washington Attorney General Robert Ferguson has blasted the update, saying it changes the "longstanding definition" of what it means to be a "public charge." Ferguson further argues that the revision violates the Immigration and Nationality Act.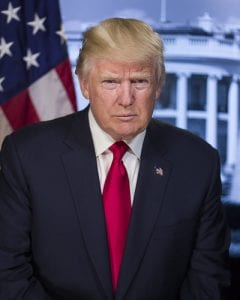 "The rule is arbitrary, capricious, and an abuse of discretion because—among other reasons—it reverses decades-old, consistent policy without reasoned analysis," Ferguson said Wednesday.
And Washington Gov. Jay Inslee—a potential Democratic candidate for the 2020 presidential election—has also put forward his support.
"Washington will always be a state that stands with immigrants and no action by the Trump administration, either through deeds or words, can change that," Inslee said in a statement. "I fully support this action by the Attorney General to stand against the devastating impacts of this xenophobic policy."
Since rumors began circulating of an update to the 'public charge' definition several months ago, immigration activists and advocates have been keen to point out the policy's potential downsides. Some migrants—fearful of losing their residency, right to work or potential to become citizens—dropped out of critical public assistance programs, including those intended for use by pregnant women and new parents.
Ferguson and his allies suggest the administration's intent is simply to bar poor people from staying in the United States.
"The Trump administration's message is clear: if you're wealthy you're welcome, if you're poor, you're not," he said. "It forces families into an impossible choice—to sacrifice their dream of becoming Americans in order to provide health care, food, or a roof over their children's heads, or let their families go without in order to remain in this country.
"This rule is un-American, anti-immigrant and unlawful," Ferguson added. "I intend to stop it."
Sources
13 states file lawsuit over Trump 'public charge' rule
California Counties Sue to Block Trump's New Green Card Test
Michigan joins lawsuit against Trump immigration rule limiting green cards
Washington co-leads multistate lawsuit against DHS rule on immigrant families