The family of Kyle Plush is suing the city of Cincinnati over claims the child's death was preventable.
---
The family of Kyle Plush recently filed a lawsuit earlier this week over allegations the city of Cincinnati was responsible for Kyle's death on April 10, 2018. On that day, the child, who was only 16-years-old at the time, suffocated to death in his family's minivan after his 911 calls for help were allegedly improperly handled.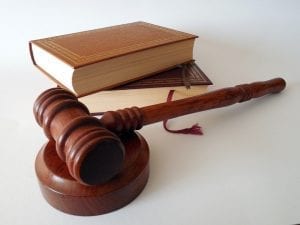 According to the wrongful death suit, Kyle "became pinned by a third-row seat in the back of the van parked at his school and suffocated before officers found him." Tragically, he was discovered "five hours after he managed to make the first of two emergency calls using his iPhone's voice-activated Siri tool." How did he become trapped, though? Why did so much time go by before his body was found?
For starters, the family's suit claims Kyle became trapped when he was "trying to grab something from the back of the family's van." While doing so, the minivan's rear seats unexpectedly folded back on him, trapping him against the backdoor. In an effort to get help, he used his iPhone to contact 911 twice. His first call was made at 3:14 p.m. and his second was made at 3:35 p.m. During the first call, he "told the dispatcher that he was stuck inside his van parked at Seven Hills School." During the second call, he "provided dispatchers with the make and the model of the vehicle, a 2004 Honda Odyssey." He also told a dispatcher, "I probably don't have much time left, so tell my mom that I love her if I die."
Help was too late, though, and Kyle suffocated to death. The suit states: "He provided his location and a description of the van. He screamed, pounded, begged for help. No one helped him."
As a result, the family claims the 911 operator who answered the child's first call for help "withheld information on the teen's precise location and alleges the second 911 call was treated as a silent call, or an improperly enabled call." Additionally, the suit accused the two responding officers of not searching the parking lot properly, "despite having access to a GPS tool that could pinpoint Kyle's cellphone location." The suit goes on to state:
"Kyle was alive when the officers abandoned the scene. Kyle's father, not the police, finally discovered his lifeless body hours later."
On top of that, the suit alleges the city knew of previous complaints against the police department's Emergency Communications Section for "failing to locate callers and delaying dispatch in response to emergency calls." As a result, Kyle's family argues the city was "negligent, reckless, wanton, willful and deliberately indifferent to the health of 9-1-1 callers."
Sources:
Parents of Ohio teen who suffocated in minivan sue city of Cincinnati
Family wants evidence related to Kyle Plush's death preserved