Working in Australia can be an exciting adventure. As with any major life change, it pays to be prepared.
---
Australia is undoubtedly a beautiful country. Most tourists come here to visit the beaches, deserts, and other natural wonders, but some also come to appreciate its urban landscape, the Sydney Opera House, and the Sydney Harbour Bridge, among many others. But if you want to work in Australia instead of just seeing the sights, there are some things you'll have to go through.
Research
Migrating to a different country to work is not an easy and quick process. You'll need a lot of patience and effort to acquire a work visa. First on the list of things you should do is to research. Visa applications can be confusing with all the requirements and different categories you may qualify for, which is why you need to read up first.
Of course, you need to have a passport on top of all things. Then, check out Australian immigration rules and requirements for foreign workers online. You can also get a migration lawyer to help you with the process.
They can assist you on the steps of visa application, what documents you'll need, and what skills you need to possess. Australian migration law may get too confusing and, sometimes, it will also change, and the websites you're reading from may not have updated their articles.
Apply For A Work Visa
When applying for a work visa, there will always be requirements whichever country you plan to work in, which is why you need to consult online or with a visa lawyer beforehand. There are also different terms and categories you can apply for, so you need to go over those things first to know which is most applicable to your situation.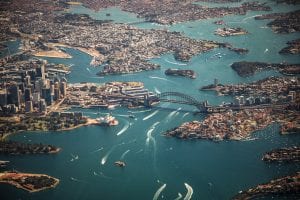 All migrants who want to work in Australia must apply for a TSS or Temporary Skills Shortage visa. To be eligible for this category you must be the following:
Under 45 years old
Of good character with a clean police report
In good health condition
Proficient in English
Skilled in the job category you're applying for
The most important thing to remember is that the job you're applying for should be legit. It means that the Australian government recognizes it as a job category where there's a shortage of workers. Then, you may be able to apply for a medium- or short-term visa.
Medium-Term TSS Visa – A medium-term TSS visa will allow you to work for a period of up to four years. The job categories eligible for this include those in the engineering and medical fields.
Short-Term TSS Visa – A short-term TSS visa will only allow you to work for two years. The job categories that are eligible for this include management consultant jobs and cooks.
The list of jobs in each category can be flexible because it will depend on job availability. The different subclasses you can apply for skilled migration are the following:
Subclass 189: Skilled Independent Visa – This is for those who don't have sponsorship from an Australian family member, employer, territory, or state.
Subclass 190: Skilled Nominated Visa – You need a nomination from an Australian territory government agency or state and receive an invitation to apply. Then, within 60 days, you need to apply for the visa.
Subclass 489: Skilled Regional Provisional Visa – For this visa, you need a nomination from a specific Australian region, and you can only work in that place for up to four years.
Subclass 887: Skilled Regional Visa – This one is a permanent visa for the migrants who worked for at least one year and lived in a specific region in Australia for at least two years.
Subclass 485: Graduate Temporary Visa – If you're an international student who studied and graduated in Australia, this visa will allow you to work in the country temporarily.
When you do manage to secure a job and acquire a visa, you'll need to abide by the laws that the government requires for foreign workers. You have your employee rights, but if you step out of line, you may get terminated and get deported, so make sure that you don't try or become involved in any criminal acts.
In general, the visa application will take at least 6-12 months. It will depend on the visa subclass you applied for and the availability of occupations. As much as possible, prepare all the legal requirements, so you don't have to keep going back and forth, and so that the process doesn't get held up.
Working in Australia can be an exciting new phase in your life. You get to live in a different country, meet new people with different cultural backgrounds, as well as bask in the beauty that the land down under has to offer. You may even get the chance to acquire permanent residency and become a citizen if you stay long enough.