Avoiding employment tribunal claims is often as simple as following good advice regarding policies and procedures.
---
Editor's note: The following is an article provided by an outside source. Published with permission. Employment tribunal claims can be very expensive and devastating to any business. In fact, the claims will give you a lot of stress and quite possibly, you will not be able to sleep well at night. DPH Legal solicitors advices employers on what to do to avoid employment tribunal claims. The best way to avoid employment tribunal claims is to prevent it from happening in the first place. It is therefore advisable to keep your entire employment contract current so that you can prevent future misunderstandings. The employment contract is your first line of defense against employment tribunal claims. Below, let us look at the other ways of avoiding the above claims.
Discipline and grievances 
It is important to have a clear set of rules and procedures in dealing with discipline and grievances in your organization. This is because the costs for setting up disciplinary policies in your organization are much less when compared to defending employment tribunal claims. In an event of redundancy [Editor's note: termination], it is important to treat your employees well. This is especially considering the stress that people face when they are about to lose their jobs. You should follow all the laid out regulations on the process of retrenching employees so that it will not haunt you later when you have to deal with the employment tribunal. Also, if you want to make changes, it is advisable to seek help from a HR professional. This is to ensure that you are following the laid out rules and regulations so that everything is within the law.
Management training
To avoid employment tribunal claims, it is important to train all your managers so that they can be able to follow the right procedures when it comes to disciplinary and grievance issues. With that, a lot of staff problems can be dealt with at the managerial stage and thus, will not escalate to the employment tribunal level.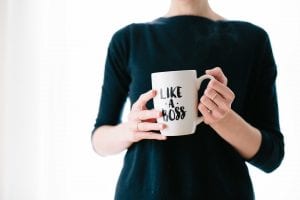 Take advice
Although many business owners do not do this, it is important to follow advice from experts. Also, you should follow the right procedures and processes when settling employment disputes in your organization. An investment in learning the right processes can go along way in saving you from legal expenses down the road. 
Keep a paper trail
Another important point on how to avoid employment tribunal claims is by keeping and maintaining the correct paper trail. In fact, most of the employment tribunal cases won by employers are normally because they have a paper trail documenting their communication with the employee. As such, they can be able to prove their case in the event of a dispute. 
Before you are faced with an employment claim dispute, it is important to review your employment contract, terms and procedures. This is to defend your self from employment tribunal claims that might come up later in the line.