The parents of a newborn that died back in 2017 is suing Baby+Co., the birthing center where the labor and delivery took place.
---
Baby+Co. was recently hit with a lawsuit filed by a Durham couple over allegations that the Cary birthing center "repeatedly ignored its policies during the wife's labor and delivery two years ago, resulting in the death of the couple's newborn son." The couple's son, whom they named Dexter Stilley, was one of three babies to die at the birthing center within five months in 2017 and early 2018. As a result of their son's death, the couple, Allison and Greg Stilley, are seeking unspecified punitive and compensatory damages against the birthing center, which closed down its North Carolina location in April 2019. The suit also names "four different Baby+Co. LLCs and two midwives who worked at the Cary center, Mandesa Smith and Jualeah Early, as defendants.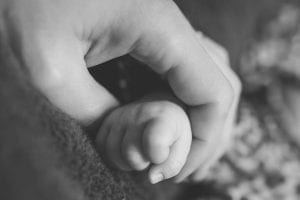 What happened? How was Mrs. Stilley ignored by the birthing center? According to the suit, she began visiting Baby+Co. for prenatal care back in March 2017 and was admitted to the Cary facility for the delivery in October 2017. During the pregnancy, she gained 64 pounds. According to the birthing center's policies, her midwives should have consulted "with a physician or move the delivery to a nearby hospital" since she had gained at least 60 pounds. However, a doctor wasn't contacted and the delivery continued at the birthing center.
The suit further alleges the midwives and other Baby+Co. staff failed to "properly monitor the labor or document such changes as shifts in Allison Stilley's risk status, the administration of nitrous oxide and oxygen to her at various points or fluctuations in the baby's heart rate." Instead, an unlicensed doula was responsible for "recording medical information during the labor and delivery "because there were not enough employees…present to accomplish medical documentation."
Additionally, Mrs. Stilley was in labor for more than four hours. According to another Baby+Co. policy, a midwife should have consulted with a physician after two hours or moved the delivery to a hospital, according to the suit. To make matters worse, Early "tried to manually rotate the child in utero, which Baby+Co.'s medical director said was not within the scope of practice for a midwife at the facility."
The suit further states:
"Baby+Co. staff bragged about delivering multiple births that day to break the birth records for the number of babies 'caught' by a midwife, and Smith left during Allison Stilley's delivery so she could 'catch' another baby."
Once Smith left, another center employee allegedly stepped in to take her place, claiming she was a midwife even though she wasn't licensed in North Carolina.
Around 9:21 p.m. the child was born, though he was pronounced dead at 10:07 p.m. In the 46 minutes that followed his birth, the suit claims staff members "didn't try to clear his airway, perform proper resuscitative measures, or take steps to have him transferred to WakeMed Cary for emergency neonatal care."
So far the defendants have denied the allegations and the birthing center issued the following statement:
"We strongly dispute the facts and allegations of this lawsuit, but we recognize that every loss is a tragedy. Our hearts go out to the families affected. Patients chose to receive care at our birthing center because our model has proven to provide better birth experiences and more positive outcomes than hospital-based care."
Despite the statement, inspectors from the state Division of Health Service Regulation (DHSR) inspected the facility following the deaths of Dexter and the other babies who all died within months of each other. During the inspection, the DHSR interviewed employees, reviewed patient records and employee credentials and looked at the center's policies and procedures. In the end, the DHSR issued a "36-page report, finding inadequate medical oversight, insufficient overnight staffing, inadequate monitoring of fetal heart rates, a lack of orientation and follow-up assessments for midwives, improperly stocked equipment and inconsistent policies on cleaning."
Sources:
Durham couple suing Cary birthing center over newborn's death