Bad Bunny's ex-girlfriend, Carliz de la Cruz Hernandez, is seeking $40 million in damages for "inventing" and recording the phrase "Bad Bunny, baby," which the rapper used in several songs without her permission.
---
Bad Bunny's ex-girlfriend has filed a multimillion-dollar lawsuit against the Puerto Rican singer, claiming that he misappropriated her material.
According to The Associated Press, Carliz de la Cruz Hernandez, whose "Bad Bunny, baby" recording was included in two of the artist's songs, alleges that the singer used her voice and the phrase she invented without permission.
Now, De La Cruz is asking the court to award her an estimated $40 million in compensatory damages.
Attorneys for De La Cruz say that their client's "distinguishable voice" has also been used—without consent—for songs, records, promotions, and concerts.
"Since then, thousands of people have commented directly on Carliz's social media networks, as well as every time she goes to a public place, about the 'Bad Bunny, baby.' This has caused, and currently causes, that De La Cruz feels worried, anguished, intimidated, overwhelmed and anxious," the lawsuit alleges.
The lawsuit also names Noah Kamil Assad Byrne as a defendant.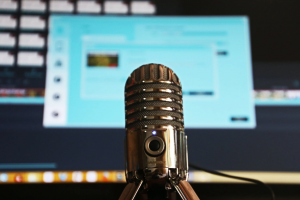 Byrne, notes The Associated Press, is Bad Bunny's manager.
Bad Bunny, whose real name is Benito Martinez Ocasio, began dating in 2011. A year later, they enrolled at the University of Puerto Rico in Arecibo.
During that time, Bad Bunny was "constantly" creating songs and rhythms.
While writing new tracks, Bad Bunny would regularly ask his then-girlfriend for her advice, opinion, and input.
De La Cruz, says the lawsuit, also acted as Bad Bunny's informal manager, scheduling parties, managing invoices, and negotiating contracts.
Several years later, in 2016, Bad Bunny asked De La Cruz to marry him.
However, in April of the same year, Rimas Entertainment signed Martinez, while De La Cruz was accepted to the University of Puerto Rico's law school.
De La Cruz, writes The Associated Press, then decided to end her relationship with Martinez.
While the couple resumed their relationship in 2017, they again split, going their separate ways.
In May 2022, a representative for Bad Bunny contacted De La Cruz, informing her that Martinez wished to buy the rights to her "Bad Bunny, baby" recording.
"In that call, [the representative] said, 'I know you don't like to talk about Voldemort, but I need to ask you something," the representative said, offering De La Cruz about $2,000 to buy the recording of her voice.
De La Cruz declined the offer, and was later contacted by "someone" at Rimas Entertainment, who also offered to buy the recording.
The Rimas Entertainment representative told De La Cruz that the recording would be used in Bad Bunny's upcoming album, "Un Verano Sin Ti."
However, even though a deal was never reached, songs in the album were published and circulated with De La Cruz's voice.
Sources
Bad Bunny's ex-girlfriend files $40m lawsuit against star