Baltimore County recently agreed to settle a land-use discrimination case for $500,000.
---
Baltimore County recently agreed to pay Hunt Valley Presbyterian Church $500,000 to settle a lawsuit over allegations of religious discrimination in a land-use case. The suit was filed in federal court earlier this year. However, as part of the settlement, the county noted the funds are not an admission of wrongdoing.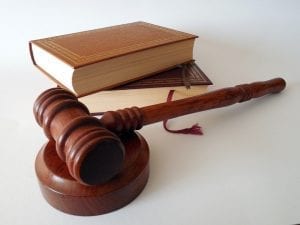 What happened, though? Well, the suit was filed under the "Religious Land Use and Institutionalized Persons Act accused Baltimore County of implementing land-use regulations in a way that required the Church to limit its ministry in ways that restrict the free exercise of its religious beliefs and practices in order to construct a building expansion." According to the suit, the church, which is located on Beaver Dam Road, was attempting to expand its facilities because its current space fails to "meet the congregation's needs."
When the church went to the county, "the county approved the church's development plan with a number of conditions." For example, some of the conditions would have "required the church to provide local residents who opposed the church's expansion with two days' notice of unscheduled events and space out its Sunday services with gaps of an hour and a half between services." The county also wanted to impose "conditions regarding water runoff."
The church pushed back and argued the conditions would "burden the Church's religious exercise."
Since the settlement was announced and the county's conditions loosened, however, the church has been allowed to move forward with its plans to expand. In a statement, Roman Storzer, the attorney for the church, said:
"The Church is excited to move forward with the next phase of its development. The new building will allow it to better serve its congregation and others through its various ministries."
Despite the settlement, a handful of community members had filed their own legal cases against the church, all of which are pending. As part of the recent settlement, the church has to "pay community members a confidential amount to settle those cases, compensating them for" a variety of things, including "any alleged past inconveniences/aggravations resulting from any alleged overburdening of a shared easement or driveway between Protestants and the Church and any future such inconveniences/aggravations resulting from the Church expansion," according to the suit.
This isn't the first time the county has been sued by religious institutions over land-use discrimination allegations. For example, Chabad of Towson and Goucher, Hunt Valley Baptist Church, the Congregation ARIEL Russian Community Synagogue and Jesus Christ is the Answer Ministries Inc. have all filed similar lawsuits and are pending in federal court.
Sources:
Baltimore County paying $500,000 to settle Hunt Valley Church land-use discrimination lawsuit
Baltimore County hires outside attorneys for religious zoning lawsuits