In broad terms, Chapter 11 bankruptcy is viewed as "business bankruptcy", as opposed to filing for bankruptcy as an individual.
---
Austin, TX – At the end of last year, Austin-based crypto company Core Scientific made headlines after announcing it was filing for bankruptcy. The Texas platform centers around cryptocurrency trading and attributed this financial downturn to slumping Bitcoin (BTC) prices over the last year.
Core Scientific filed for Chapter 11 bankruptcy, after announcing they had suffered losses of $434.8 million. 
But what is Chapter 11 bankruptcy? Lawyers say that while Chapter 7 and Chapter 13 bankruptcies are more well-known (addressing, as they do, individuals), there's a lot of unclarity about this type of bankruptcy.
What is Chapter 11 bankruptcy?
In broad terms, Chapter 11 bankruptcy is viewed as "business bankruptcy", as opposed to filing for bankruptcy as an individual. Like Chapters 12 and 13 of the United States Bankruptcy Code, Chapter 11 bankruptcy focuses on reorganization, rather than the liquidation of assets (Chapter 7).
That is, a business entity that is struggling to stay afloat can file for Chapter 11 bankruptcy with the help of Austin bankruptcy lawyers, and not have to close its doors. By filing for Chapter 11 bankruptcy, the company enters an agreement with the Texas courts. Through this agreement, the courts will help said company restructure and reorganize its existing debts, loans, and more broadly, its finances.
Once the court has a solid grasp of the company's biggest debts and financial worries, it will come up with a plan of action, together with the company. This plan typically involves following a payment schedule in monthly installments. This way, the company gets to keep functioning and retain its employees and assets, but creditors are also given what they're owed.
What are the pros and cons?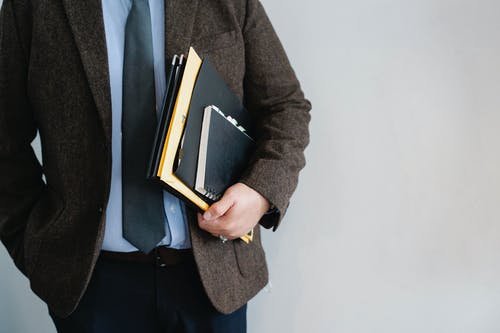 If, as a business, you are facing a dire financial situation, then Chapter 11 bankruptcy is worth considering. However, Texas bankruptcy lawyers warn that Chapter 11 is perhaps the most expensive and exhaustive type of bankruptcy out there.
While filing for bankruptcy can, in many cases, help a firm achieve financial stability, it does so at a considerable cost. For a business, Chapter 11 bankruptcy also imposes some limitations. For instance, a bankrupt business is not allowed to make some decisions without the court's approval. This can put a significant hamper on business, and bring additional strain to what is already a fraught situation.
In other words, a business can benefit from filing for Chapter 11 bankruptcy, but it should explore other options and alternatives for financial stability before doing so.
Who is eligible for Chapter 11 bankruptcy?
While Chapter 11 is largely similar to Chapter 13 bankruptcy, there is one major difference. Before one can file for Chapter 13 bankruptcy, one must first prove a stable job and wage, else the court can not trust them to honor their payment plan.
Chapter 11 bankruptcy, on the other hand, makes no such requirement. Nearly everyone – business entities, as well as certain individuals – can file for Chapter 11 bankruptcy, without any requirements.
Still unsure whether Chapter 11 bankruptcy is right for you? Consult specialized Austin bankruptcy lawyers today, as they will be the only ones capable of understanding the subtleties of your case.
Source: Core Scientific files for bankruptcy as crypto winter bites