We all want to take care of our families if something happens to us. Endowment insurance is a great way to do just that.
---
Insurance is one of the essential prerequisites for a happy and healthy life. Endowment insurance in particular should be one of the key elements of your long-term financial plan and strategy if you are to secure your future in the long run, cover your family members in case of your untimely demise, and even enjoy certain tax perks and benefits.
Typically, an endowment plan can be classified as "with profit" and "without profit". The former guarantees that the policyholder will receive the sum assured per their policy at the end of the term, or upon maturity, along with the accumulated bonuses.
This same sum plus bonuses will be transferred to the nominees in case of your untimely death. On the other hand, the latter will guarantee only the sum assured in the event of death. With these basics out of the way, let's take a look at some of the key benefits of starting your endowment plan as soon as possible.
A dual benefit
First and foremost, it's important to understand that the endowment plan is a double investment – a long-term investment into a financially-stable future, and insurance for you and your family members or beneficiaries. By making regular payments on a monthly basis towards the assured amount over a number of years (per your policy terms), you will effectively make long-term investing an easy goal, while covering your family financially should you meet an untimely end before the term ends.
If you outlive the policy tenure, you will receive a lump sum maturity amount that can serve as your pension fund. You can even have the sum paid out in increments or on a monthly basis as a kind of a salary, so that you can optimize your spending and continue to enjoy a steady income stream even during retirement.
Securing your family's future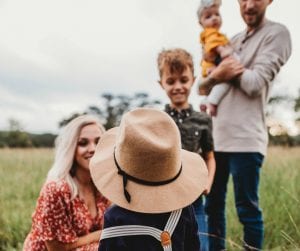 No matter if you are the sole provider for your family or if your significant other contributes to the family budget equally, your death would undoubtedly have a negative impact on your family's financial status, one that your loved ones would not be able to recover from easily. This is exactly why endowment insurance is quickly becoming the go-to solution for families across the globe.
Premature death is one of the greatest risks for family financial security in the world, which is why endowment insurance is becoming an increasingly popular form of security, especially in advanced economies such as Hong Kong and Singapore where families of four or more members need comprehensive financial coverage in case of the provider's premature demise. Much like in the South Asian region, this positive forward-thinking trend is starting to take hold in emerging economies as well.
It's a risk-free way to invest
With an endowment plan, your investment is safe, and your money is guaranteed to make more money (more on that in a bit) as the years go by. In the unlikely event that the insurance company declares bankruptcy, you can rest assured that you have made an investment into a stable asset, which also makes for an excellent addition to your investment portfolio.
A disciplined approach to saving
Endowment plans work on the basis of monthly premiums, of financial contribution towards your endowment fund. You will need to structure your payment schedule in such a way that it enables you to make regular contributions without jeopardizing your livelihood or reducing your family's cash flow.
This makes the endowment plan one of the best ways to develop a disciplined approach to saving and financial planning, as it encourages you to embrace a forward-thinking mindset and plan your life years and decades in advance. Ultimately, this positive habit will allow you to make a life plan that will benefit you and your loved ones.
Accumulated bonus payouts and compounding return
An endowment plan makes your contribution worthwhile in a number of ways, including the benefit of assured bonuses and compounding returns. If you choose an endowment plan with profit, you can expect to receive annual bonuses, typically in the form of a specified percentage of the sum assured. This bonus will not only apply in the case that you outlive your policy term, but will also transfer to your beneficiaries along with the assured sum should you perish before term maturity.
Another crucial advantage of endowment insurance is that they have a cumulative effect, expressed in annual percentage rates per your policy guidelines, that will influence the size of the lump sum payout at the end of the term. This means that your investment will generate compounding returns, and thus make money in the process, ultimately increasing your payout.
Long-term financial security is one of the most important prerequisites for a happy and healthy life. With these benefits of endowment insurance in mind, you can start saving today in order to ensure financial security for you and your loved ones.