The Biden administration is asking the Supreme Court to hear its challenge to up-end the Trump-era "Remain in Mexico" program for prospective asylum-seekers.
---
The Biden administration has asked the Supreme Court to grant permission to end the Trump-era "Remain in Mexico" program, which requires non-Mexican migrants to stay in Mexico until they are able to attend immigration court dates in the United States.
While the Biden administration already attempted to end "Remain in Mexico" earlier this year, in August, a Texas-based federal judge ordered that the policy be reinstated.
An appeals court also upheld the decision after the Department of Homeland Security tried to challenge the ruling.
"DHS failed to reasonably consider its own factual findings regarding the benefits of MPP," the appeals court said.
"DHS lacks the resources to detain every alien seeking admission to the United States. That means DHS can't detain everyone [it] says it "shall" detain. So it's left with a class of people: aliens it apprehended at the border but whom it lacks the capacity to detain," they added.
According to CNN, the Trump administration used "Remain in Mexico" against thousands of prospective migrants, leading many to live in dangerous makeshift camps along the United States-Mexico border. Critics of the policy said that it exposed migrants to violence and exploitation at the hands of drug cartels and other criminal elements.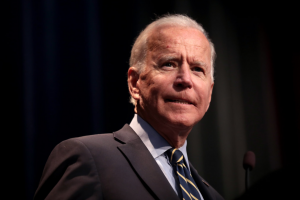 In its Supreme Court submission, the Biden administration argued that it has the authority to end the program, which it views as a potential safety risk to persons trying to cross the border.
"In short, the lower courts have commanded DHS to implement and enforce the short-lived and controversial [Migrant Protection Protocols] program in perpetuity," the administration wrote. "And they have done so despite determinations by the politically accountable Executive Branch that MPP is not the best tool for deterring unlawful migration; that MPP exposes migrants to unacceptable risks; and that MPP detracts from the Executive's foreign-relations efforts to manage regional migration."
The Biden administration has also asked the high court to prioritize its filing, saying that the appeals court's decision to reinstate "Remain in Mexico" threatens other cases in which the government's immigration policies have been challenged.
"Delaying until next Term would likely postpone resolution of these critical issues until sometime in 2023," the Biden administration said. "In the meantime, the government would be forced to continue negotiating with Mexico to maintain a controversial program that it has already twice determined is no longer in the best interests of the United States."
ABC News notes that, while the Biden administration has admitted that "Remain in Mexico" likely deterred undocumented immigrants from entering the United States, it says the humanitarian consequences of the program outweigh any potential benefits.
Sources
Biden Administration Asks Supreme Court to Consider Its Bid to End 'Remain in Mexico' Policy
Biden administration asks Supreme Court to hear 'Remain in Mexico' case
Biden administration asks Supreme Court to let it end Trump-era 'Remain in Mexico' immigration policy