Tesla is coming under fire by some of its black workers, who've filed multiple lawsuits in an effort to purge the company what they said is widespread racism.
According to the New York Times, many of the complaints originate in Tesla's Fremont, CA factory. Interviews, e-mails and sworn legal statements have been filed by more than two dozen current and former Tesla employees and contractors.
The records and communications detail 'a wide range of concerns among some African-American workers' at the plant, who claim to have been subjected to threats and racist imagery. Many claim to have been denied promotions or forced into demeaning assignments.
By and large, Tesla has refused to acknowledge in truth in the employees' suit.
"We strive to provide a respectful work environment for all employees and do our best to prevent bad conduct," Tesla said in a statement.
Tesla has denied and continues to deny any "pattern of discrimination and harassment" on its factory floors. The company's also acknowledged that "in a company the size of a small city, there will at times be claims of bad behavior," whether true or not.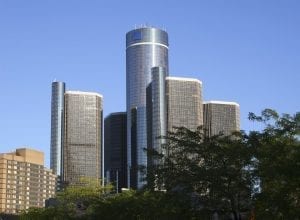 But, as the New York Times notes, Tesla maintains there's no reason to believe that Fremont is unusually hostile to its minority employees.
Of the 15,000 workers at Tesla's Fremont factory, about two-thirds are nonwhite. While statistics don't specify what exact percentage is black, many come hoping to build a better future for themselves.
A New York Times interview indicates that sometimes aspirations don't match with reality.
Twenty-five-year old Teshawana Stewart, who is black, says reality even proved to be a slap in the face. Consigned to a part of the factory called "the brick," Stewart was frequently given menial tasks while workers of other ethnicities did more engaging work.
In a sworn statement included in the workers' suit, Stewart says she complained that "African-American employees" were "required to get down on our hands and knees and scrub the floor."
Stewart claims she was dismissed out of hand by a supervisor, who said she was simply "making up stories."
In its response to Stewart, Tesla says she "did not raise these types of claims during her employment." And a production manager Stewart claims to have worked with said that workers were expected to handle a variety of tasks, but "nothing in terms of 'get on your hands and knees.'"
Other employees who say they were subjected to harassment told Times that they'd overheard supervisors and recently-hired manager use racial slurs within hearing distance of black employees. Moreover, the New York Times verified one former veteran's recollection of being called the n-word with another worker who was on-scene.
Tesla similarly rebutted that claim, saying it doesn't have any record of the incident. The company's African-American head of diversity and inclusion, Felicia Mayo, said there's never been any inequity in Tesla's career development practices.
Sources
Black Tesla factory workers describe racism and discrimination, NYT reports
Menial Tasks, Slurs and Swastikas: Many Black Workers at Tesla Say They Faced Racism