Former doctor faces legal action after investigative probe into her practice.
---
A civil lawsuit was recently filed in the South Carolina eleventh judicial circuit against Lexington Medical Center, its family practice division and Dr. Kim Hawkes after multiple investigations discovered from discretionary issues within the practice.  Hawkes was dubbed "The Blonde Doc" after she publicly, on social media, called her estranged husband John Hawkes out for alleged domestic violence.  John Hawkes is a law enforcement officer with the Richland County sheriff's office.  At the same time, Kim also called out sheriff Leon Lott for aiding her husband in receiving legal representation and she accused other law enforcement officers of enabling the abuse.
In a December 2021 Facebook post, Kim said that nothing was done about the domestic abuse despite John "leaving bruises on me almost four weeks ago."  The allegations are currently being investigated by the State Law Enforcement Division (SLED).  At the same time, the South Carolina Department of Health and Environmental Control (SCDHEC) has been investigating claims that Kim may be unfit to be a physician.  She has admitted to some questionable conduct, including accepting "prescription medication from patients" and "violating HIPPA law without realizing it."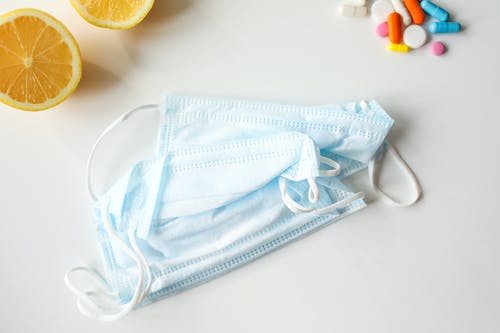 The statement she submitted reads, "I acknowledge this was wrong and I am extremely sorry it ever happened."  Hawkes added, "I am extremely passionate about patient care and cannot imagine not being allowed to care for them any longer."
One month after that statement was given, however, Lexington Medical Center notified the doctor's patients of her resignation, which seemed to suggest more came to light as part of the investigation against her.
Soon after, one of Hawkes' alleged victims, Whitney Baxley, accused the physician of grooming and manipulating her prior to initiating an extramarital affair with her in October 2021.
"She used and abused me mentally, emotionally, financially, sexually – I mean, me and my family – just abused us, took money from us," Baxley said.  She is pursuing a lawsuit against the doctor.
Another one of Hawkes' former patients is also pursuing a lawsuit, alleging Hawkes "actively violated his confidentiality on multiple occasions [by sharing] confidential patient information with her paramour."
He has claimed that Hawkes "gave her female paramour access to patients' medical records, the ability to access patient records and allowed her paramour to approve patients' requests for opiate medications."  Furthermore, Hawkes allegedly told her "female paramour that she had to listen to him whining and crying about his deceased wife and commented that he would probably off himself without the support of a friend."  She allegedly called him "completely pathetic."
According to the lawsuit, "the paramour shared with (him) the contents of a flash drive containing more than 451 pages of text messages between her and Dr. Hawkes."  However, the paramour later indicated in court records that the plaintiff "has serious substance abuse issues and took advantage of her to get what he wanted."  She added, "I didn't know he was a drug addict and I trusted him.  Later it was revealed to me he had an addiction problem and I severed ties."
Hawkes has indicated that she and her new boyfriend, former Lexington, South Carolina police officer Brandon Hassler, have been forced to leave the state due to ongoing harassment over the domestic violence claims.  Hassler was recently terminated from his position, which he has claimed was a a move retaliation.
Sources:
Blonde Doc Saga: Lawsuit Filed Against Kim Hawkes, Lexington Medical Center