Laurence Doud III is the first distributor to be accused and convicted of defrauding the DEA.
---
Rochester Drug Cooperative (RDC) Chief Executive Officer Laurence Doud III, 78, of New York, has been convicted of contributing to the nationwide opioid crisis in his role as a pharmaceutical distributor.  Specifically, a jury found that Doud "conspired to illegally distribute" deadly opioid drugs, including the dangerous synthetic fentanyl.  He was also convicted of defrauding the U.S. Drug Enforcement Administration (DEA) in the process of distributing these drugs.
Doud is the first pharmaceutical distributor to be accused of, and convicted of, opioid trafficking.  He was found to have been grossly negligent in ignoring warning signs that opioids were being diverted for illegal use in the five-year between 2012 and 2017.  He also overly pushed large orders.
The now-shuttered Rochester Drug Cooperative has also admitted to drug trafficking by continuing to fill suspicious orders despite clear red flags of overly large requests for the drugs.  The company was, at one time, the sixth largest distributor in the country, mainly supported by its opioid sales.  It has since declared bankruptcy, and in 2019, it agreed to pay $20 million in fines to settle criminal and civil charges.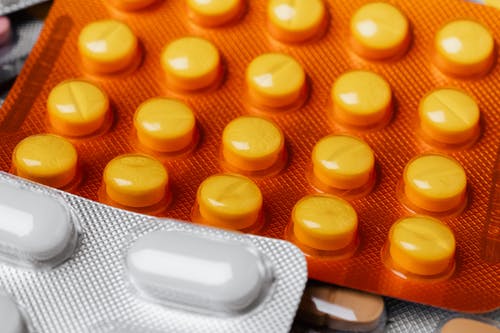 At the time of Doud's indictment U.S. Attorney Geoffrey S. Berman said, "This prosecution is the first of its kind: executives of a pharmaceutical distributor and the distributor itself have been charged with drug trafficking, trafficking the same drugs that are fueling the opioid epidemic that is ravaging this country. Our Office will do everything in its power to combat this epidemic, from street-level dealers to the executives who illegally distribute drugs from their boardrooms."
Former RDC compliance officer William Pietruszewski pleaded guilty to conspiring to distribute controlled substances and testified against Doud at his trial, saying his former colleague would increase the amount of opioids to be distributed to pharmacies even after those facilities had reached their distribution limits.  He would also continue to grow the company's customer base without completing proper checks of the pharmacies for which RDC was doing business.  This led to many shady business relationships that he continued to maintain in order to grow profits.
Jurors also heard testimony and reviewed evidence that enabled them to conclude RDC employees included a pharmacist previously convicted of dealing illegal opioids and an opioid addict who secured illegal drugs from a Staten Island pharmacy supplied by RDC.  There were many other questionable business relationships.
"In a first of its kind prosecution, Laurence Doud was held responsible for contributing to the opioid epidemic in the country by conspiring with others in his company to ship massive amounts of dangerous and highly-addictive oxycodone and fentanyl to pharmacies that he knew were illegally dispensing those controlled substances to drug dealers and addicts," Damian Williams, the U.S. Attorney for the Southern District of New York, said.
Doud is scheduled to be sentenced in June of this year and faces a mandatory minimum of ten years behind bars.  He has since relocated to Florida.
Robert Gottlieb, one of Doud's attorneys, said, "This verdict is a monumental travesty of justice.  This battle has just begun.  Ultimately, Mr. Doud will prevail, justice will be done, and this conviction will be overturned."
Sources:
Former Rochester Drug CEO Laurence Doud convicted of opioid trafficking in historic case
Laurence Doud, Former CEO Of Pharmaceutical Distributor, Convicted Of Conspiring To Distribute Controlled Substances And Defrauding The DEA
U.S. drug firm ex-CEO convicted of steering opioids to 'dirty doctors'
Feds charge Rochester Drug Cooperative and CEO in first criminal case over opioids