Some victims' family members hope that Boeing's willingness to apologize means the company might settle, too.
---
On Monday, Boeing issued a formal apology to airlines and families of the victims of its 737 MAX crashes in Indonesia and Ethiopia.
The statement comes as the aircraft manufacturer struggles to regain certifications in the United States. Its fleet of new 737 MAX planes have been grounded by countries and governments around the world, following a series of deadly incidences which left hundreds dead.
According to The Associated Press, some victims' families welcomed the apology, while others called it too little, too late.
Boeing CEO Kevin McAllister, speaking on behalf of the company, said, "We are all very sorry for the loss of lives."
McAllister, says the A.P., was referencing the Lion Air Crash in October and March's Ethiopian disaster of March—between the two accidents, 346 people were killed.
The CEO also apologized for the "disruption" to airlines, which have had their MAX fleets grounded.
Some victims' surviving family members, quoted by the A.P., hope that Boeing's willingness to apologize could mean the company will resolve some of the lawsuits it faces.
"Now they have apologized," said Ningsi Ayorbaba, a mother of three whose husband Paul Ferdinand Ayorbaba was killed in the Lion Air crash. "I hope this is a good signal.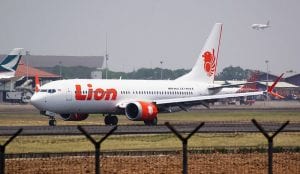 "No amount of money can bring my lived one back, but I want Boeing to be more transparent in the compensation process for the sake of the children," Ayorbaba told The Associated Press, speaking both of her own and others 'left behind.'
Boeing has issued, at times, contradictory statements on its 737 MAX—when it'll return to the air, and whether software defects were responsible for the two crashes.
Now, it's generally accepted that a flaw in the 737 MAX's Maneuvering Augmentation Characteristics System (MACS) brought down the two flights. Although Boeing says it's patched the fix and is implementing permanent solutions, the recertification process is still being held up. It's possible the aircraft may not be back in the sky until early next year.
In the meantime, Boeing's sales have both staggered and surprised. The A.P. notes the company's initial sales at the ongoing Paris Air Show were far overshadowed by rival AirBus.
However, on the second day of the Paris Air Show, Boeing managed a surprising turnaround–called "stunning" by The Los Angeles Times—as International Airlines Group, the owner of British Airways, signed a letter of intent for 200 single-aisle MAX planes.
The deal is tentatively valued at $24 billion.
Richard Aboulafia, vice president at aviation consulting firm Teal Group, told the L.A. Times that the timing couldn't be better for Boeing.
"Both sides get something great: Boeing gets an incredibly well-timed endorsement, and IAG gets to buy planes at a very heavy discount, probably, with no risk," Aboulafia said.
For now, and with the 737 MAX still stuck on land, Boeing has pledged to continue "providing global regulators whatever information they need."
Sources
Boeing apologizes for Max crashes as Airbus rakes in sales
Boeing lands a showstopper deal to sell 200 new 737 Max planes
FAA says pilot strength isn't holding up Boeing 737 Max recertification