Reports from South Carolina news suggest that Boeing's production protocols may prioritize output over passenger safety.
---
Boeing Co. can't escape from scrutiny, with more instances of safety oversights coming public.
According to the Post and Courier, Boeing spearheaded an initiative to let its mechanics inspect and review their own work. The program purportedly led to repeated mistakes at the company's North Charleston 787 Dreamliner production plant.
The Post and Courier says some of those mistakes were serious safety hazards.
In some cases, mechanics overlooked debris being left in critical air-speed sensors. But most 787 shortcomings were more innocuous—rags and bolts left in places they didn't belong, unsecured equipment or loose cabin seats.
Workers told the paper that the mistakes stem from the self-inspection program led by Boeing's vice president of commercial airplanes quality, Ernesto Gonzalez-Beltran.
While Gonzalez-Beltran has experience in the automotive sector, he's a newcomer to aviation manufacturing.
And the Post and Courier suggests his 'lean' approach to production at Boeing is similar to another initiative he pursued in a California car plant, which led to worker complaints and at least one lawsuit.
"I'm always finding cases where jobs are signed off and the parts aren't installed," one Boeing worker told the Post and Courier. "It happens a lot."
That worker's sentiment seemed fairly common, as did the perception that self-inspection programs emphasize production speed and profits over passenger safety. A rush to meet deadlines can also mean that engineers and ground staff can cut corners and culminate in mistakes.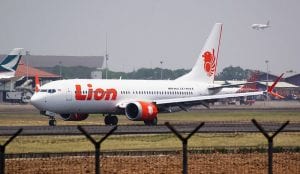 "It's an everyday thing—every single day," another Boeing worker told the P&C.
The allegations are especially worrying in light of last October's Lion Air disaster and a fatal Ethiopian crash in March. Both accidents brought 737 Max 8 jetliners plunging back to the ground minutes after take-off.
And while the Max 8's problem is suspected to be the result of bad communications between aggressive software and faulty sensors, it appears Boeing may have been cutting corners there, too.
National Public Radio reports that Boeing had advance knowledge of safety deficiencies with its Max 8 planes as well as 2017. But the company didn't disclose the issues or notify regulators until Lion Air went down in the following year.
In a Sunday statement, Boeing said its engineers had discovered that a critical alert hadn't sounded on Lion Air Flight 610. Designs had originally called for an 'angle of attack disagree alert' to sound or display if a plane's sensors displayed incorrect or contradictory data about the direction of its nose.
However, the alert was inadvertently absent from many Max 8 sales—while it still existed, it was sold as an optional safety feature rather than a necessary one.
Boeing's response was launch an internal safety review, eventually determining that its non-operational alert didn't have any impact on airplane safety or ordinary operations.
According to NPR, Boeing still maintains that its planes were safe to fly without angle-of-attack disagree alerts, even if they may have been meant to be standard. The company claims the alerts only provide "supplemental information," and wouldn't have automatically countered the aggressive autopilot response which forced both flights down based on faulty sensor readings.
And at Boeing's 787 factory, workers seem to believe the company's continued choices make it even harder to ensure accountability and safety standards.
"If nobody actually audited this, everything would look good because it's not visible," one work said, explaining that safety reports sometimes go ignored or unread for up to months at a time. "It's not on anybody's radar."
Sources
Boeing Knew About 737 Max Sensor Problem Before Plane Crash In Indonesia
Boeing SC lets mechanics inspect their own work, leading to repeated mistakes, workers say
Tech Moves: Boeing makes leadership changes to focus on quality; Smartsheet adds founding Salesforce investor to board; and more