Last week, more than 173,000 pounds of frozen Boston Market rib patties were recalled over concerns they may be contaminated with glass and plastic pieces.
---
If you're a fan of frozen Boston Market meals, this recall notice is for you. Last week, Bellisio Foods in Jackson, Ohio recalled more than 173,000 pounds of frozen boneless pork rib patties over concerns that the product may be contaminated with pieces of hard plastic or glass. According to the U.S Department of Agriculture's Food Safety and Inspection Service, the specific product involved in the recall is the "14 oz. black cardboard packages of Boston Market Home Style Meals Boneless Pork Rib Shaped Patty With BBQ Sauce & Mashed Potatoes." The Best-by dates are 12/09/2019, 01/04/2020, 01/24/2020 and 02/15/2020.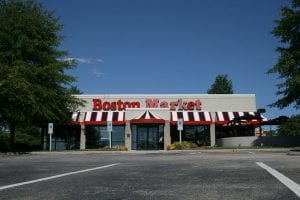 The recalled frozen ribs were shipped to retailers nationwide, as well as a Tuscon, Arizona Department of Defense facility.
The potential contamination was discovered on February 22 when Bellisio Foods began receiving consumer complaints from customers finding bits of hard plastic and glass in their rib-shaped patties. Fortunately, there have been no reports of illnesses or injuries over the consumption of the rib-patties.
If you have questions or concerns regarding the recall, contact Krista Cummings, the Consumer Affairs Supervisor for Bellisio Foods at (855) 871-9977
Sources:
Boston Market entrees recalled for possible glass, plastic contamination
Glass, plastic bits spur recall of Boston Market meals from stores, DOD facility